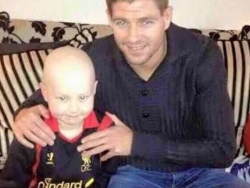 New York, NY, June 16, 2016 --(
PR.com
)-- Charlie has relapsed for a third time with leukaemia. There is no option left in the UK for Charlie. This little lad needs to go to America ASAP to a clinic in Seattle to have a CAR-T transplant which will cost £125,000.
Charlie Fearns' bravery has inspired the Cycling Scouser and Barrow for marrow to raise £60,000 for Anthony Nolan. It's time to help this brave little kid by giving him a chance.
"Please help us to save Charlies life! Share the link of the campaign on YouCaring.com in all social media, in Facebook, in Twitter, in Google... Everywhere. We need your help to help, not us, but to help Charlie. This is Charlies last chance." - Words from his father.
So if you are interested in this campaign you can visit the official Crowdfunding site in: #CharlieChanceUK (https://www.youcaring.com/CharlieChanceUK)