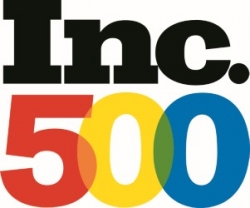 New York, NY, August 18, 2016 --(
PR.com
)-- Inc. magazine ranked Evoke Neuroscience No. 131 on its Inc. 500, an exclusive ranking of the nation's fastest-growing private companies. Market leader in brain assessment and training, Evoke Neuroscience made the list by achieving a three-year growth rate of 2,638%.
"This recognition fortifies our mission to improve health and quality of life with cognitive improvement tools that are accessible, affordable, and easy to use. We are proud to be recognized for doing our part to spur innovation, create jobs, and drive the economy forward," said David Hagedorn, PhD, co-founder and CEO. "We share this honor with our loyal customers, dedicated partners and talented employees."
As a 2016 honoree, Evoke Neuroscience now shares a pedigree with GoPro, Oracle, Zappos, Square, Timberland, and other notable alumni that gained early exposure as members of the Inc. 500.
Evoke Neuroscience co-founder and Chief Strategy Officer James Thompson, PhD, attributes the company's success to a passion for making medical neuroscience easily accessible. "We believe that everyone should have access to tools that gauge and improve their brain health and function. Evoke's clinical solutions help patients with a variety of cognitive concerns. But they extend far beyond the physician's office – from peak performance training of elite athletes to the military, including the US Special Operations Forces."
Inc. unveiled its 35th annual Inc. 5000, with the top 500 companies also featured in the Inc. 500 and the September issue of Inc. magazine. Collectively, this year's top 500 companies have created more than 55,000 jobs, earned $13.8B total revenue, and achieved an impressive median three-year growth rate of 1,581%.
About Evoke Neuroscience
Evoke Neuroscience (www.evokeneuroscience.com) was formed in 2009 by research scientists, clinicians, medical doctors, and business professionals dedicated to developing and delivering the most important advances in brain science. Evoke Neuroscience's goal is to improve people's health, performance, and quality of life with cognitive tools that are accessible, affordable, and easy to use.
About Inc. 500|5000 List
The Inc. 500|5000 List showcases the fastest growing, privately-held companies in America. Started in 1982, this prestigious list of the nation's most successful private companies has become the hallmark of entrepreneurial success. Companies are ranked according to the percentage growth of their annual revenue over a 3 year period; the 2016 Inc. 5000 is ranked according to percentage revenue growth when comparing 2012 to 2015. Complete results of the Inc. 500|5000 can be found at http://www.inc.com/inc5000/.