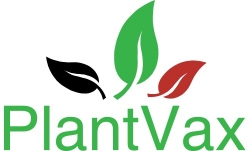 Rockville, MD, August 23, 2016 --(
PR.com
)-- PlantVax, Inc. has been contracted by a tier one US defense contractor as the primary supplier of Recombinant Human Acetylcholinesterase (AChE) in support of a Program of Record chemical warfare disclosure spray. The disclosure spray is a first-of-its-kind plant derived enzyme-based sensor that users apply to wide surfaces, enabling rapid visual indication of chemical warfare agents. The spray requires the high expression and stability levels in the AChE that PlantVax specializes in providing. The end product is the first product of its kind that is able to utilize a recombinant, plant-expressed AChE.
PlantVax was able to offer large scale production alongside industry beating stability and purity, at a fraction of the cost of prior commercial sources. The cost benefit offered by PlantVax's enzyme advantage will enable the Program to affordably field the disclosure spray for the entirety of the 10 year full rate and sustainment contract periods, totaling in excess of two billion expected units of production. PlantVax is also the primary provider of enzymes to a handheld chemical warfare detection and disclosure program, which is in active use by law enforcement and various federal agencies.
"Ten years of extensive and published research has made us the leader in plant based enzymes and antibodies," said Yvonne Rosenberg, CEO of PlantVax. "This latest contract with a long time partner is one part of our continued growth in the commercial sale of our products, through which we are able to supply the industry with our proven systems whilst reducing risk, cost and time to market for our clients."
PlantVax has a full line of plant derived AChE, BChE and antibodies that are custom composed for the commercial and government scientific communities, for both research and end products. PlantVax offers competitive pricing and the highest levels of product purity in the industry.
About PlantVax:
PlantVax is a woman owned small business established in 2007. PlantVax is a trusted provider of research and materials to the scientific, government and pharmaceuticals industries. PlantVax has extensive intellectual property and publications on in-house human and primate ready AChE, BChE and Antibody systems. For more information, visit the PlantVax web site at www.plantvax.net.