Huckworthy and Boeing Sign Agreement to Enter Department of Defense Mentor-Protégé Program
Huckworthy has been accepted into the US DoD Mentor-Protégé Program, under which The Boeing Company will mentor Huckworthy in the further commercialization and improvement of its TRAVELLER line of Tactical Communications and technology solutions for government clients.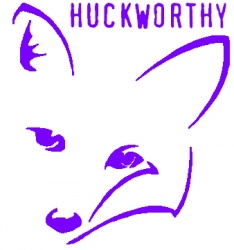 Washington, DC, August 22, 2016 --(
PR.com
)-- Huckworthy, a HUBZone small business in Washington, DC, and Boeing, acting through its Commercial Satellite Services group, have expanded their relationship to include participation in the US DoD Mentor-Protégé Program. Throughout this three year relationship, Huckworthy will benefit from Boeing's resources and experience in marketing it's TRAVELLER products to the US Government marketplace, and Boeing will benefit from Huckworthy's leading edge communications and power technologies. Out of Boeing's roughly 6000 suppliers, only two have been accepted to be formally mentored under this program at this time.
Huckworthy's TRAVELLER line of technology products is highly complementary to Boeing's range of communications, intelligence and defense product lines. The two companies expect the continued collaboration to lead to new mutual opportunities and improved value for government clients. Through this partnership, both companies can better service government opportunities specifically set aside for small businesses, and Boeing will aid Huckworthy in competing for larger, more complex prime and subcontract awards.
About Huckworthy
Huckworthy is US Small Business Administration Historically Underutilized Business Zone (HUBZone) Certified founded to develop, launch, integrate and distribute cutting edge satellite, wireless communications and power technologies. Huckworthy markets these solutions under the TRAVELLER product line. TRAVELLER encompasses Tactical Cellular Mobile and Mesh Radio Networks, Tactical Audio Systems and Antennas, plus a range of energy optimization products including micro-hydroelectric generation and advanced heat dissipation for high-power electronics. Huckworthy also provides technology consulting services to some of the largest global satellite, wireless, defense and energy companies.
www.huckworthy.com
About Boeing Commercial Satellite Services
Boeing Commercial Satellite Services (BCSS), a subsidiary under Network & Space Systems, provides end-to-end global satellite communication solutions addressing government, military and commercial markets. Leveraging Boeing's technical expertise and strong relationships in the satellite communications industry, BCSS formed in 2011 with a mission to serve the US Government and its allies by providing leased satellite services over UHF, L, X, Ku, Ka, V, and W frequency bands along with a host of end-to-end services.
www.gobcss.com
Contact
Huckworthy LLC
David Howgill
202-507-6220

Contact