Digital Signage Solutions Company Partners with Business Dashboard Software Provider to Bring Real-Time Dashboards to Large Format Displays
Display Real-Time KPI dashboards from Klipfolio with truDigital Signage.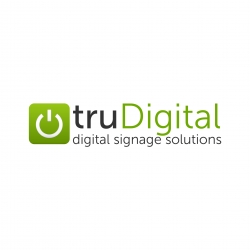 Salt Lake City, UT, September 13, 2016 --(
PR.com
)-- truDigital Signage, a cloud-based digital signage provider, announced today a partnership with Klipfolio, a leader in cloud-based business dashboards. The two companies are delivering eye-catching and engaging tools that deliver real-time business metrics, supporting true business transparency. truDigital provides the hardware and cloud-based software to effortlessly display business dashboards on large screens. The truDigital devices are plug-n-play, pre-loaded with everything customers need to immediately access their preferred display templates, including Klipfolio dashboards showing key performance indicators, accessing a wide variety of important data, and displaying it in a way that can easily be understood.
Large format displays powered by truDigital can be deployed as part of an internal communications system to support an organization's management strategy. "The strategic placement of digital displays throughout the busiest parts of the office, such as in the kitchen, the elevators or the general office area, can help ensure any corporate communication is absorbed and retained by all staff members," said Richard Ricketts, truDigital's CTO. "In fact, truDigital's solution has various applications in almost any setting in the public and private sectors."
"In the interest of true business transparency, many of our customers prefer to share real-time information on large screens throughout their workplaces," said Mychelle Mollot, Klipfolio's CMO. "These so-called 'Walls of Knowledge' can help companies focus on their most important KPIs, and help keep the entire team driving toward a few key goals. By working with display companies like truDigital, we can support an end-to-end solution, allowing our customers to create custom dashboards to share information throughout the company."
About Klipfolio
Klipfolio's mission is to make it fast, easy and affordable for business users to build and share real-time dashboards in the cloud - enabling them to move from quarterly reflective management to continual performance optimization. Klipfolio has more than 5000 customers including marketing agencies, financial services, healthcare, consumer goods and not-for-profits organizations. Find out more at www.klipfolio.com or follow us on www.twitter.com/klipfolio.
About truDigital
truDigital Signage is a software company specializing in software-as-a-service for digital signage networks. The company develops affordable, innovative and high quality digital signage technology, ensuring more efficient and cost effective operation of digital communications options. They are pioneers at developing and improving state-of-art digital signage products that maximize capabilities and functionalities. Find out more at www.trudigital.com or follow us on www.twitter.com/trudigital.
Contact
truDigital Signage
Albeiro Cardenas
801-852-9898
https://trudigital.com

Contact
Multimedia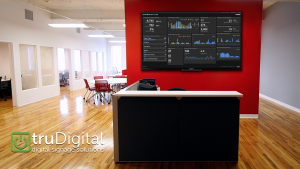 Visit www.trudigital.com to learn more.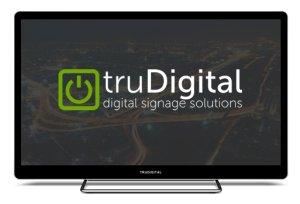 Visit www.trudigital.com to learn more.