Beara Group, Inc. Launches Valet-Storage Service
Revolutionizing Storage: BearaBins, a Better Alternative to Cardboard Boxes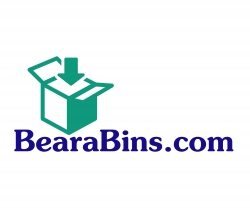 New York, NY, September 14, 2016 --(
PR.com
)-- Beara Group, Inc., a New York City-based company, has launched a valet-storage service called BearaBins.com. Storage-bins service, pick-up and delivery, is available in New York City metro area, including all five boroughs and Long Island, according to the company website.
The company has created a website for the valet-storage business, www.bearabins.com. Customers can register online to receive empty storage bins. Once bins are packed, customers should number or name the bins, write a brief description of the contents for easy identification. Then a Beara Group, Inc. representative will take the containers; log them into the company's system for storage until delivery of one or more bins when needed.
The costs of the services are $3.50 per month per small bin and $5.00 per month per large bin. Bulky items, such as bicycles, golf clubs, surfboards and skis, can be stored for $12.00 per month.
Bins will be stored at Beara Group, Inc. storage facility. The company will deliver bins and larger items back to customers upon request for $5.00 per piece, $25.00 maximum charge per delivery. Beara Group, Inc. customers must store items at monthly rate and are prohibited from retrieving items at the location where their bins are stored; they must be delivered to you, according to the company website.
"It's your other closet; easy and economical for everyone who lives in a NYC apartment or house," said Jimmy Lynch, who is President of Beara Group, Inc. and co-founder of the valet storage business, BearaBins.com. Mr. Lynch says "A moment on your tablet or mobile phone and you can order any one of your personal bins from storage; and when you're done, we'll come pick it up and store it again."
Started in 2004, Beara Group, Inc. has provided excellent moving services for businesses around the NYC area. BearaBins.com launched as a valet self-storage operation to service both business and residential customers in New York City and Long Island communities.
Contact
Beara Group, Inc.
James Lynch
718-474-5692
www.bearabins.com

Contact