ATI Modular Signs Agreement
ATI Modular Signs an Agreement with Yongan China to Construct a US Designed and Equipped Modular Facilities Plant.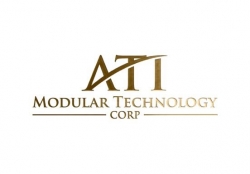 Raleigh, NC, September 15, 2016 --(
PR.com
)-- ATI Modular Technology Corp, a Nevada corporation ("ATI") announced today that it has entered into an agreement with Yongan Government Funjan, Province, China to develop a modular facilities plant to produce eco-friendly, low carbon buildings for use in the public and private sectors. The plant will produce buildings based upon modular technology standards and methods used in the United States. The investment by ATI in the project is estimated to be approximately $30,000,000 USD.
ATI plans to source its technology and equipment from the United States and will use United States' based design, engineering, architectural, and modular construction methods and sources. ATI's CEO, Alton Perkins, stated, "Working with the government in Yongan allows the Company to establish footprints in three key Provinces in China where the foundation is being laid for long-term growth and development in the modular technology sector."
About ATI Modular Technology Corp
ATI is incorporated in the State of Nevada. ATI is an affiliate of AmericaTowne, Inc., a Delaware corporation ("AT"). AT is a reporting company with the United States Securities and Exchange Commission (the "SEC"). ATI is not publicly reporting with the SEC. ATI's Chief Executive Officer, Alton Perkins, is the beneficial owner of AT, and is AT's Chairman of the Board, Chief Executive Officer, Chief Financial Officer, President, Treasurer and Secretary. ATI has filed corporate action notification with the OTC Markets Group regarding change of the trading symbol on the OTC Pink. ATI's business plan focuses on the Chinese government's energy efficiency and modular movement. ATI is headquartered in Raleigh, North Carolina.
Forward Looking Statement
This press release contains forward-looking statements that relate to expectations, beliefs, projections, future plans and strategies, anticipated events and similar expressions. Forward-looking statements may be identified by use of words such as "may," "will," "should," "expects," "intends," "plans," "anticipates," "believes," "estimates," or "potential" or similar words or phrases which are predictions of or indicate future events or trends. Statements such as those concerning potential acquisition activity, investment objectives, strategies, opportunities, other plans and objectives for future operations or economic performance are based on the Company's current expectations, plans, estimates, assumptions and beliefs that involve numerous risks and uncertainties. Any of these statements could prove to be inaccurate and actual events or investments and results of operations could differ materially from those expressed or implied. To the extent that the Company's assumptions differ from actual results, the Company's ability to meet such forward-looking statements may be significantly and negatively impacted. You are cautioned not to place undue reliance on any forward-looking statements and the Company disclaims any obligation to publicly update or revise any forward-looking statement to reflect changes in underlying assumptions or factors, new information, future events or other changes.
Contact: Alton Perkins, 919-436-1888, ap@atimodular.com
Source: ATI Modular Technology Corp
Contact
ATI Modular Technology Corp.
Leisanne Smeadala
248-881-7987
www.atimodular.com
Alton Perkins, 919-436-1888, ap@atimodular.com

Contact