Create Real Estate Videos and Flyers with the Ultimate Marketing App
"We have discovered one of the best iOS apps ever created and it is brought to us by the developer team Glasswork Media, LLC. Houstour is the name of this revolutionary app that magically edits video clips taken straight from your phone. Designed for devices that have iOS 10.0 or later, it can vastly improve real estate agents who market their property listings." -Hightechholic.com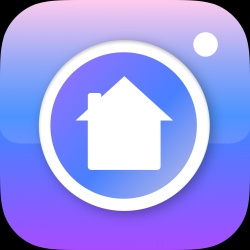 Chandler, AZ, October 25, 2016 --(
PR.com
)-- Houstour App - The Ultimate Marketing App for Real Estate Agents
Houstour app, which is the ultimate go to app for all kinds of marketing tools that can aid real estate agents, was released on the 28th of September 2016. Houstour is specifically designed to make the process of visual marketing easy and seamless for real estate agents who often spend tons of money for marketing their property listings and etc. visually.
Graphic designing and videography are skills that are perfected steadily over time, and that is why professionals in these fields charge clients in quite surplus amounts to get the job done perfectly and on time. With Houstour, real estate agents are provided with the advantage of simple and easy to follow step by step guides that enable them to learn the art of videography and graphic designing. These newly acquired skills then help these real estate agents to create visuals that aid in marketing their property listings in a creative and more engaging way. These visuals are instantly share-able on the internet.
Creatively executed visuals are more likely to ensure sales than static listings that fail to grab a potential buyer's interest. With Houstour, real estate agents can save money that would otherwise go to visual arts professionals and can spend it on more meaningful aspects of their business. Houstour allows real estate agents to market their services effectively, and helps them ensure more sales and increased interest in their business. Creating flyers and videos for real estate has been revolutionized with Houstour. Houstour is available on iTunes. Monthly subscription costs $4.99.
For more information on the app, visit its website: http://www.houstour.com/
To download the app via iTunes. Please follow the link: https://appsto.re/us/2vh3eb.i
Contact
Glasswork Media, LLC
Michael Cardoza
(480) 658-9554
http://www.houstour.com

Contact