Nigel James Named Chief Strategy Officer (CSO) for Burrow Global, LLC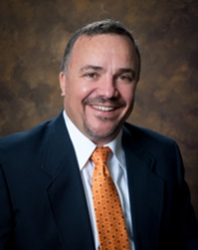 Houston, TX, October 05, 2016 --(
PR.com
)-- Increased Focus on Key Customer Initiatives and Growth Strategies
Mike Burrow, founder and CEO of Burrow Global, LLC (
www.burrowglobal.com
), has named current Burrow Global Automation President, Nigel James, to the newly created position of Chief Strategy Officer (CSO).
As CSO, Mr. James is responsible for assisting the Chief Executive Officer (CEO) with developing, communicating, executing, and sustaining strategic initiatives. He will work with other executive team members to establish long-range goals, plans and policies, and oversee operational execution in support of the organizational business strategy. The CSO translates strategy into actionable items at all levels of the organization and disseminates the information to ensure alignment. He also serves as a mentor across the organization and identifies and develops new leadership talent.
Additionally, Mr. James will continue to direct the Corporate Business Development program, which includes Sales, Marketing, Estimating and Proposals, focusing on aggressive organic growth and strategic M&A initiatives. In this role, he will concentrate on promoting client satisfaction and repeat business by encouraging a customer service mentality and high quality service delivery within the company. The CSO engages at the executive levels of client organizations to promote the Burrow Global brand, communicate strategic goals, understand client challenges, and identify new markets and key industry growth initiatives.
Mike Burrow commented, "As Burrow Global continues to grow, it becomes essential that we have an individual focused on ensuring that our actions at all levels of the organization support our overall business plans and goals. We also want to look to the future and understand how we remain at the forefront of meeting client needs as they evolve. I am confident that Nigel has the enthusiasm, work ethic and strategic vision to drive our organization in these efforts."
As Mr. James accepts these new responsibilities, Gary Knight, currently President of Burrow Global Construction will take on the additional responsibilities of Burrow Global Automation President. Jason Savoie will be promoted to Executive V.P. of Automation reporting directly to Mr. Knight. David Hartman will replace Jason as the Operations manager over the Deer Park and Angleton Automation teams.
About Burrow Global, LLC:
Burrow Global, LLC is a full service design, engineering, procurement, and construction services firm with specialties in process automation, industrial buildings, and I&E construction. Exceptional quality, high-value services and a commitment to safety combined with broad industry experience and comprehensive expertise make Burrow the global provider of choice for many major companies. Founded in November of 2009 by CEO and Board Chairman Michael L. Burrow, P.E., Burrow Global is a privately held firm that has exhibited substantial growth since 2010 by using strategic acquisitions and organic growth to position the company to address the needs of its valued clients. For a full company description, visit
www.burrowglobal.com
.
For more information:
Alicia Dutton
Burrow Global, LLC
Marketing Media Manager
Ph. 832-726-0206
BGMarketing@burrowglobal.com
Contact
Burrow Global
Alicia Dutton
713-963-0930
www.burrowglobal.com

Contact