The Children's Security Blanket to Ensure Families of Children Battling Cancer Experience More Joy and Less Worry for the Holidays
Anonymous donors enable nonprofit to provide an early Christmas for many families.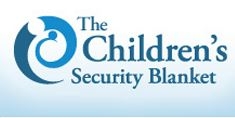 Spartanburg, SC, November 14, 2016 --(
PR.com
)-- The Children's Security Blanket (CSB) announced today that anonymous donors have presented the Spartanburg-based nonprofit with a gift of $100,000 to be used to make this Christmas extraordinary for many children who are struggling with cancer and their families. The generous donors specifically requested that the organization whose service area extends throughout South Carolina and portions of North Carolina utilize their contribution to brighten the holidays of these brave children and those close to them.
"Holidays can be stressful under the best of circumstances," said Laura Allen, CSB Executive Director. "Dealing with a child who has cancer can put an enormous strain on families, making the emotional and financial demands of holiday time especially hard. This amazing gift will make it possible for us to alleviate financial pressure for these families so they can focus on enjoying a memorable Christmas with their precious children."
CSB will use the funds to cover rent, utility, car and insurance payments for families during December as well as creating a holiday celebration for the children they serve unlike any they have ever experienced. Those undergoing cancer treatment and their siblings will be treated to carriage rides, a festive holiday dinner and presents galore. Families will join in Christmas caroling and enjoy having special holiday family photos made. CSB clients will also receive everything they need for a full Christmas dinner at home.
"This gift is truly a Christmas miracle for The Children's Security Blanket and the amazing children we serve," explained Allen. "It is a fairy tale story and we are going to make sure we create a Christmas celebration for these families to match it."
CSB's special Christmas party will be held on Thursday, December 8th at 6 p.m. at the Hangar, First Baptist Church of Spartanburg's student complex. Santa and his elves will be on hand to greet the guests of honor and volunteers will treat the families like royalty. Individuals or companies who would like to contribute items or services that might enhance the festivities are encouraged to contact the nonprofit.
The spectacular and heartwarming Christmas celebration will cap off a record breaking year for The Children's Security Blanket. An earlier gift from their Christmas benefactors made it possible for the organization to quadruple the number of families it serves and expand its reach across the entire state of SC and into 19 counties in NC. CSB provides food, transportation and lodging for families who often have to travel to obtain the lifesaving treatment their children need. The group also offers tremendous emotional support, special events and other resources that enrich the lives of the children, parents and siblings.
"These bighearted donors challenged us in the spring to grow our organization and pledged to support us with up to $1,000,000 annually for the next several years," said Allen. "They emphasized that as we grew that they wanted to ensure that we continue to provide deeply genuine and highly personal care to each child and family we serve. We are also fulfilling their request that we pursue matching gifts in the local communities in which we operate and not duplicate the services available to our families through other agencies."
"We are so grateful for this unprecedented gift and what it means for our families, who often feel so overwhelmed by all they are forced to deal with as a result of their child's illness," shared Allen. "We invite others to engage in our important work through volunteering their time or donating financial or in-kind resources this holiday season and throughout the year. These are amazing children and the joy they give back and the strength they exhibit is truly inspirational!"
About The Children's Security Blanket
Located in downtown Spartanburg, SC, the mission of The Children's Security Blanket is to provide comprehensive support and loving compassion to families whose children are battling cancer to improve their overall quality of life. The organization serves children and families throughout South Carolina and portions of North Carolina. For more information on Children's Security Blanket, please visit www.childrenssecurityblanket.org or call 864-582-0673.
Contact
The Children's Security Blanket
Andrea Beasley
248-416-0934
www.childrenssecurityblanket.org
Laura Allen, Executive Director Laura@childrenssecurityblanket.org
615-417-2151

Contact