PDX Cloud Associates Announces Joint Venture with Los Angeles Filmmakers
Joint Venture Announcement for PDX Cloud Associates for streaming media project.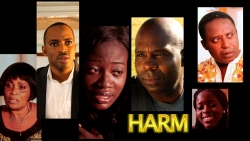 Portland, OR, November 16, 2016 --(
PR.com
)-- PDX Cloud Associates, a Cloud Service Provider in Portland Oregon, has agreed to form a joint venture with Los Angeles based media production company, New Alliance Film Co. and Goodwill Media Corp. The announcement was made today via their website at
http://djangopdx.com
. The joint venture allows New Alliance Film and Goodwill Media to distribute content via the Internet as well as license the distribution of independent content from around the world. The cloud platform chosen for this joint venture is Microsoft Azure Cloud. PDX Cloud Associates is a certified Microsoft Cloud Solutions Provider.
The agreement is structured to augment existing distribution channels, rather than create exclusive distribution of content. Neil Raja, Director of PDX Cloud Associates stated, "The use of Microsoft Azure cloud infrastructure from inception means that all applications will have born-in-the-Cloud performance and fault tolerance. High availability is not part of our job. It is our only job. That is why this joint venture is going to be special; a source of pride for all of us."
Reginald Hobbs served as the executive producer of New Alliance Film Company's debut project, the hit TV series "HARM." The series initially ran exclusively on NET 2 TV in Ghana, Africa, but with the advent of PDX Cloud Associates "HARM" can now expand exponentially. Mr. Hobbs contends, "This technology partnership is a match made in heaven (no pun intended) because the licensing and distribution model that we have developed with PDX Cloud Associates gives us the opportunity to monetize our activities more than we would ever have been able to before. As the saying goes, success breeds success." The contact information for Mr. Hobbs is Newalliancefilminstitute@gmail.com The website for New Alliance Film Company is:
https://www.youtube.com/channel/UCUSmrv8ww-lbkUvqT0wNUeg
Todd Pliss, Executive Producer of the Life Raft movie, stated, "This joint venture is just what we needed to get additional exposure for our films. Independent filmmakers who join hands and form their own distribution channels are the future of filmed entertainment." Mr. Pliss' website is
http://liferaftmovie.com/
Contact
PDX Cloud Associates
Neil Raja
971-409-3821
djangopdx.com

Contact
Multimedia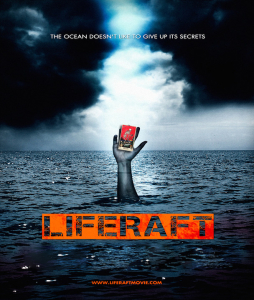 A documentary-style suspense/horror feature film that could very well be as popular & profitable as Paranormal Activity.