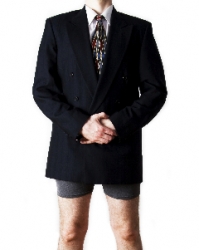 San Diego, CA, January 26, 2008 --(
PR.com
)-- Fifty million Americans hold jobs that could be performed at home. If they were, the new teleworkers would collectively save 12 billion gallons of fuel each year--even when you take into account the mileage for errands that were formerly done on the way to and from work.
These findings, recently released by telework researchers, Kate Lister and Tom Harnish, are based on a synthesis of data from EPA, DOT, and other recent sources. They show that telework could reduce our Persian Gulf oil imports by up to 75%, reduce greenhouse gases by up to 101 million metric tons a year, and save consumers as much as $52 billion at the pumps.
What's more, the new teleworkers would accumulate the equivalent of five workweeks of free time a year--time they'd have otherwise spent in traffic. Sun Microsystems' experience shows that employees spend 60% of that time working.
"Telecommuting has been simmering for years," says Lister, "but it's only recently that economic and environmental factors, combined with technology advances, set the pot boiling. It's clear that as nation we can and should make the road less traveled our way to work."
In their study of telework, Lister and Harnish have synthesized over 250 studies on telecommuting and related topics. They've conducted interviews with dozens of telework enthusiasts and naysayers including researchers, Fortune 500 executives, virtual employers, venture capitalists who support the remote work model, and home-based workers in a wide variety of professions.
What they've concluded is that while there are some very real barriers to telework, the industry pioneers have proven it can be done and it is worth the effort.
Telework offers a pull, rather than a push solution to a wide range of problems. It benefits employers, employees, and the community. It would increase productivity. It would substantially reduce our Gulf Oil dependence. It would bring traffic jams to a halt and reduce the carnage on our highways. It would alleviate the strain on our crumbling transportation infrastructure. It would help reclaim many of the jobs that have been lost to offshoring, and provide new employment opportunities for at-home caregivers, the disabled, and the un- and under-employed. It would improve family life, and emancipate latchkey kids. It would substantially bolster pandemic and disaster preparedness. It would reduce global warming. And it would save companies and individuals billions of dollars.
"Soaring fuel prices may well be the tipping point for telework," says Harnish.
Their web site offers a comprehensive summary of the pros and cons of telework with data to back them up (http://undress4success.com/telework-pros-cons/. Details about their latest research, including assumptions, sources, and links to other industry experts are provided at http://www.undress4success.com/research. Their interactive telework savings model allows users to calculate what their city, county, or region could save by encouraging telework.
Lister and Harnish are telework researchers and authors. Kate Lister is a former banker, venture capital consultant, and business owner. Tom Harnish is a former Consulting Scientist with Booz, Allen & Hamilton, Senior Scientist for an international computer service company, and CEO of several start-up companies. Together they wrote Finding Money—The Small Business Guide To Financing and The Directory of Venture Capital, both published by John Wiley & Sons. They are currently working on Undress For Success - The Naked Truth About Working From Home (John Wiley & Sons, March 2009)
Contact: Kate Lister
email: kate (@ sign) undress4success.com
phone: 760-703-0377 or 760-473-2574 (Pacific Time)
###