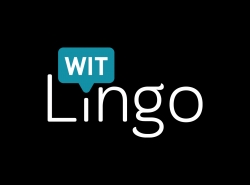 McLean, VA, November 22, 2016 --(
PR.com
)-- Witlingo, a McLean, VA based startup focused on building products and solutions for delivering highly usable Alexa skills today announced the launch of The Motley Fool Alexa skill for Amazon Alexa. Customers who own an Amazon Echo, an Echo Dot, Amazon Tap, or an Amazon Fire TV device, can now ask Alexa for quotes about major indexes and individual stocks, as well as create and manage stock watchlists by just speaking to their devices.
"The Motley Fool skill is far and away the smoothest of the half dozen stock skills on the Alexa Skills store today in terms of what you can do with it and how easy it is to use," said Eskinder Sahle, 51, an Arlington, Virginia IT Sales executive who monitors a set of stocks on a daily basis. "The other skills tend to be needlessly verbose and a lot of them have the hardest time understanding what stocks I want. And I can't figure out how to put together a watchlist that I can track with them. The Fool skill is almost like talking to a human!"
"We are thrilled to be delivering to our members and to the general public an Alexa skill that lets investors easily tap into the information that matters most to them, and we are delighted to have had Witlingo as a partner by our side," said Tim Hanson, Director of Product at The Motley Fool. "We were determined to build the go-to skill for anyone who wants stock information from the Alexa Voice Service, and, as I hope the customers will attest, we have accomplished that."
"We couldn't have asked for a better collaborator than the Motley Fool," said Ahmed Bouzid, Co-Founder and CEO of Witlingo. "They immediately grasped from the very start that our collective number one priority is to build a skill that delivered both value and ease of use to Alexa customers. What we have built together is version 1.0 of the skill. With Witlingo's Analytics, Diagnostics, and Discovery SaaS Portal, we will be able to continually learn about how customers are using the skill and iteratively introduce new features as well as improve the usability of the skill."
The Motley Fool skill is available and can be enabled for free to use by anyone who has an Alexa-enabled device. Learn more by going to www.fool.com/alexa.
For more information, contact Witlingo's Ahmed Bouzid at ahmed@witlingo.com or The Motley Fool's Alison Southwick at asouthwick@fool.com
About Witlingo
Witlingo is a Software as a Service product company focused on enabling enterprises to deliver highly usable conversations on devices such as the Amazon Echo.
About The Motley Fool skill
The Motley Fool is a global leader in multimedia financial and personal investment information and services.