Letwaitis to Lead Vistage CEO and Business Executive Group in Chicagoland
Jo T. Letwaitis' WHY of inspiring and promoting the power of peer engagement and thoughtful challenge has led her to become a Vistage CEO and Chair. By leading private advisory boards for CEOs, Business Executives and other C-level executives through monthly meetings, she assists them with issue processing, fueled by the strength and energy of other members. In addition, she meets one-to-one with each member monthly to discuss other matters that are relevant to their success.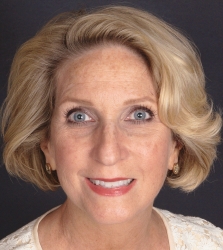 Batavia, IL, January 09, 2017 --(
PR.com
)-- Jo Letwaitis leads private advisory boards for CEOs, business owners and executives to help them step out of the day-to-day, to think differently, gain insights, make better decisions, take bold action and generate meaningful results.
As a result, her members experience new levels of intention, freedom, power, creativity, fulfillment and transformation. The power of Vistage is in the layered experience and built-in accountability: private advisory board + one-to-one coaching + expert-led workshops. Jo's role is to select members for her peer advisory boards, coach, mentor and provide a rigorous forum for chief executives to accelerate their growth and effectiveness. Each member of the advisory board acts as "private advisor" and part of the collective "brain trust."
The bottom line is members become better leaders, make better decisions and achieve better results.
Jo's groups are forming now! The process is that of mutual selection. Once together, she and the prospective member use 90 minutes of private time together to further determine whether or not there is a fit. There is no industry competition within the group, each member is selected for what they will gain from and bring to the peer group.
Please contact Jo at either at: jo.letwaitis@vistagechair.com or 630.200.1149 to learn more about flying eagle-to-eagle.
Contact
Vistage Worldwide, Inc.
Jo T. Letwaitis
630-200-1149
www.linkedin.com/in/senioradvisor
www.vistage.com/letwaitis

Contact