"Alexa, Start My Meeting!" VideoCentric Combines Virtual Assistants with the VideoCloud Video Conferencing Service for More Efficient, Safer and Accessible Collaboration
VideoCentric's developers utilise connected devices and the cloud to enable intuitive voice-controlled meeting room environments.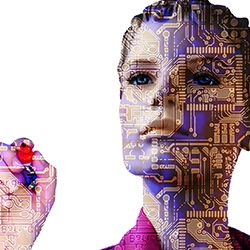 Reading, United Kingdom, January 12, 2017 --(
PR.com
)-- VideoCentric's in house developers have integrated the VideoCloud 365 Virtual Meeting Room service with the Amazon Echo to enable video collaboration that can be controlled and managed via intuitive voice-commands, with the aim of enabling smarter, more efficient and more accessible collaboration.
Recognising the power that virtual AI assistants and connected devices can bring to the collaborative workplace, VideoCentric developers have been working with Alexa alongside their own Virtual Meeting Room service, to understand and develop ways in which IOT devices can increase efficiency of virtual meetings, substantially reduce decision-making time and remove the need for remote controls or touch screen devices.
"By utilizing the decision support systems that enable, for example, a dishwasher to be controlled by Echo in the home, and combining them with our VideoCloud 365 virtual meeting service through intelligent software development, we are enabling a meeting host to walk into a room and interact via voice directly with the room environment," says Technical Director, Craig Brown.
The VideoCloud AI concierge can carry out tasks such as initiating meetings with named individuals and meeting spaces, making video calls with any standards-based Video Conferencing system or Skype for Business client, and sharing real-time data all through intuitive voice commands that can be relevant to the specific organisation or tasks at hand. VideoCentric believe there are countless possibilities in the workplace where the combination of VideoCloud and Alexa will improve collaboration.
"This technology can make the workplace safer and more accessible for all, for example, enabling the initiation of video meetings in healthcare environments, where hands-free control can greatly reduce contamination, or making conferences far more simple and possible for those with limited vision and mobility," discussed Mr Pickford, Healthcare Specialist at VideoCentric Ltd.
VideoCentric's development teams are also researching into the wider picture of the IOT with other Video Collaboration Solutions, to build up a picture of what can be achieved in different environments and verticals to help achieve real business value and outcomes. "With an ever increasing world of big data & sensors, the constant push for individuals to be more productive in business, and the explosion of the 'work from anywhere, anytime' mindset, we are focused on developing intelligent, flexible and immediate video collaboration solutions that are becoming more important and more possible than ever before," added Mr Brown.
For more information about VideoCentric's voice-controlled Video Conferencing and Collaboration, or to discuss how IOT connected devices and VideoCloud could work for you, please get in contact with VideoCentric.
About VideoCentric
Established in 2001, VideoCentric Ltd is an award-winning, fully accredited and independent end-to-end solutions integrator of the worlds' leading video conferencing, telepresence and video collaboration solutions.
VideoCentric design, supply and install on-premise, private, managed, cloud and hybrid video based solutions for businesses in both the private and public sector. From SMB's to multi-national enterprises, VideoCentric's solutions include boardroom & meeting space fit-outs, Video Network deployment & Skype for Business integration, connected workplace services, desktop & remote working solutions, Video Conferencing for meeting rooms, lecture theatres, hospitals and courts, mobile & BYOD conferencing, and professional tools & services for business collaboration.
With a full portfolio of video, collaboration & network solutions from the likes of Cisco, Polycom, Lifesize, Yealink, Pexip, Barco, Crestron, AMX, Revolabs and Bluejeans, VideoCentric provide organisations with high quality solutions that can help greatly reduce costs, improve efficiency & increase productivity across the workforce. Visit our website: www.videocentric.co.uk to find out more.
Contact
VideoCentric Ltd
Emily Shimell
01189798910
www.videocentric.co.uk

Contact