My Toddlers App, LLC: Announces New Apps That Keep the Family as the 1st Teacher on the iPad
Inspired by his 2 year old granddaughter's command of an iPad and discouraged by the content of apps available for toddlers, My Toddlers App's founder created custom apps that keep the family as the 1st teacher on the iPad. The unique aspect of the apps is that they open up the audio-visual tool box of the iPad to the parents so they can create and be part of their toddlers learning experience.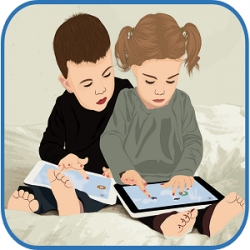 Boston, MA, January 18, 2017 --(
PR.com
)-- My Toddlers App, LLC is a family owned and operated USA developer. Inspired by watching his granddaughter use an iPad at 2 yrs. old, the founder created custom apps designed to replace the standard cartoon character of today's toddler and preschool apps with the only 1st teacher that can provide the emotional support and sense of safety critical to early childhood development, the family. These apps make it as easy as posting to Facebook for the family to customize, create and host the content. Best of all, none of the content gets posted to the web.
Family involvement in early childhood development is critical. They provide the toddler with emotional and environmental support, as well as a sense of safety. This allows the toddler to concentrate on learning experiences, without the anxieties of non-familiar interactions.
Technology, such as an iPad, can be a great tool for families to expose their toddlers to unique learning experiences. However most apps replace the families as the 1st teacher, with a cartoon character, removing the all-important familiar support and safety factors critical to development.
"My Toddlers App" allows families to enjoy the many benefits of today's technology, while maintaining their 1st teacher status. Families can customize the app to their toddler and then control, create and host the content. And doing so is as easy as posting to Facebook, Instagram or Pinterest. Even better is the fact that all of the content stays on your iPad. Nothing gets posted to the web. After downloading one of "My Toddlers Apps" no Internet connection is required.
Check this out at
www.mytoddlersapp.com
And check out the 4 new apps on the App Store: (MTA Family, MTA Animals, MTA Match and MTA Reader):
https://itunes.apple.com/us/developer/my-toddlers-app-llc/id1155960781
Contact
My Toddlers App, LLC
Steve Mullen
508-728-7212
http://www.mytoddlersapp.com

Contact