Junior Library Guild Sponsors the 2017 Sister Sally Daly Memorial Grant in Partnership with the Catholic Library Association
Junior Library Guild (JLG)—a Media Source Inc. company — sponsors the Sister Sally Daly Memorial grant in partnership with the Catholic Library Association (CLA).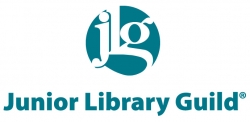 Plain City, OH, February 08, 2017 --(
PR.com
)-- The Catholic Library Association together with the Junior Library Guild established a grant in 2007 in memory of Sally Daly, SSJ, an ardent supporter of recruiting new members to CLA and its Children's Library Services Section. The purpose of the $1,500 grant is to enable a new member of CLA's Children's Library Services Section to attend CLA's annual convention, which in 2017, will take place in St. Louis, MO on April 18–20. Nominees were received by the CLA Scholarship Committee and Angie Bush, a librarian at St. Anne Catholic School in Bristol, VA has been named the 2017 grant recipient.
Bush states, "The CLA listserv, Catholic Library World, and my membership assist me in making lessons, purchases, and goals for my school library that are aligned with the Church's teaching and the consensus curriculum of the Richmond, VA Diocese."
Bush is a member of the Virginia Association of School Librarians, the Southwest Virginia State Reading Association, and serves on Virginia's Reader's Choice committee. She earned her Library Media Certification from the University of Virginia College at Wise in 2011.
"Sister Sally was a big proponent of Junior Library Guild for years—sharing her experiences with our company and our service with hundreds of her fellow Catholic educators. Creating this grant program was a natural and obvious way for us to honor her memory," says Andrew Thorne, V.P., Marketing. "While we've always been supportive of the Catholic school community, we've recently introduced a number of products and services that make it even easier for Catholic educators to get high quality, new-release books that meet their standards for content for their libraries."
About The Catholic Library Association
Established in 1921, the Catholic Library Association is an international membership organization, providing its members professional development through educational and networking experiences, publications, scholarships, and other services. The Catholic Library Association coordinates the exchange of ideas, provides a source of inspirational support and guidance in ethical issues related to librarianship, and offers fellowship for those who seek, serve, preserve, and share the word in all its forms. For more information, visit: http://cathla.org/.
About Junior Library Guild—a Media Source, Inc. Company
Junior Library Guild (JLG) is a book review and collection development service helping thousands of school and public libraries acquire the best new-release children's and young adult books. Founded in 1929, JLG is a privately held company based in Plain City, Ohio and owned by Media Source, Inc.
Over 21,000 librarians across the U.S. trust JLG to help them develop their library collection. JLG's editorial team knows the children's and young-adult literature landscape like no one else. They read and review thousands of author manuscripts per year and select only the best to become a published JLG Selection. Over 95% of JLG Selections go on to become award-winners and/or receive favorable reviews. This credibility gives JLG a unique advantage, which benefits both our members and publishers who value the prestige their books obtain when designated JLG Selections. JLG is proud to offer these newly published titles soon after release to libraries across the nation for PreK–Adult Crossover reading levels. It is our mission to partner with librarians, teachers, organizations, parents, and others to fuel excellence in libraries, literacy, and learning. Learn more at
www.juniorlibraryguild.com
.
Follow our Social Media Community:
Facebook: https://www.facebook.com/JrLibraryGuild/
Instagram: https://www.instagram.com/jrlibraryguild/
LinkedIn: https://www.linkedin.com/in/juniorlibraryguildhttps://www.linkedin.com/in/juniorlibraryguild
Pinterest: https://www.pinterest.com/juniorlibraryg/
Twitter: https://twitter.com/JrLibraryGuild (@JrLibraryGuild)
YouTube: https://www.youtube.com/user/JuniorLibraryGuild
Contact
Junior Library Guild
Renea Lewis
614 873 7627
www.juniorlibraryguild.com

Contact