Dr. Stanley J. Pool Joins Village Family Practice
Village Family Practice is opening its eighth location to better serve its patients. This expansion comes with the addition of Dr. Stanley J. Pool and his established practice. Dr. Pool has been serving the Southeast Houston community for more than 40 years. Dr. Pool will continue to see patients at his current location (8951 Ruthby St, Houston, TX 77061) with the support of a new physician, Dr. Theodore Lawler Jr.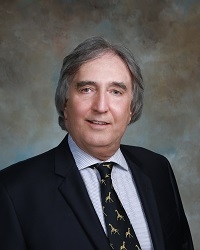 Houston, TX, April 03, 2017 --(
PR.com
)-- Village Family Practice has been operating as an independent primary care office in Houston, TX since 1975. Started by Dr. Harold J. Fields, a family physician from Scotland, Village Family Practice began as a small office in the Memorial Villages to support the rapid growth of the city.
Since its inception, Village Family Practice has continued to be one of the top performing practices in the nation, producing above market quality results while maintaining below market costs. The independent provider landscape has drastically changed over the last 42 years, leaving many physicians to wonder who to partner with.
In 2012 Village Family Practice chose to partner with a national Primary Care Management Services Organization (MSO), VillageMD. This physician owned and provider-centric organization has allowed Village Family Practice to remain independent, grow, and continue to achieve success. VillageMD provides the support for providers to be successful in the ever changing healthcare landscape. These services include: population health operations and analytics, transitional and chronic care management, practice management, and payor contracts. Village Family Practice is happy to welcome Dr. Stanley J. Pool to the team.
After graduating from the University of Cape Town, Dr. Stanley Pool immigrated to Houston in 1974 from South Africa. A family physician with a strong commitment to the community and the patients he serves; Dr. Pool has been in countless leadership roles and served on many of the local boards. After nearly 3 decades of solo practice, Dr. Pool has decided to join Village Family Practice. "I truly needed the help and support of a much larger group. The days of the solo doctor are coming to an end, so I decided Village Family Practice was my best chance." - Dr. Stanley Pool
In order to help with the transition of Dr. Pool's practice, Village Family Practice will be bringing in a new provider, Dr. Theodore Lawler Jr. Dr. Lawler is coming from the VA Hospital in Houston, Texas. Village Family Practice is excited to bring these to physicians together and welcomes both Dr. Pool and Dr. Lawler to the group.
www.villagemd.com/houston
Contact
VillageMD-Houston
Mark Strickland
713-461-2915
www.villagemd.com/houston

Contact