The Online Book Lovers Club: A New, Free, International Platform for Book Lovers Around the World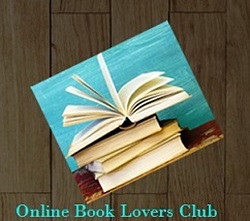 London, United Kingdom, April 04, 2017 --(
PR.com
)-- The Online Book Lovers Club, a new portal for book lovers from around the world intent on collaborating, communicating, and sharing tips, observations, and recommendations regarding the best books available today, is offering free membership to anyone intent on joining bookworms from every corner of the globe.
Borne from a passion for encouraging everyone to pick up a book, immerse oneself in the story, and share one's findings by the end of it all, the Online Book Lovers Club is a group for participating authors to introduce their favorite books online, write reviews for the books, and for the readers and book lovers to learn about new books in the process.
"This is an expertly verified location for authors to not only receive valuable input and reviews regarding their works, but to also discover other great books out there that may not be easy to find," said Victoria Ngangu, Founder and Owner of the Online Book Lovers Club. "In a world where everything costs something today, we've decided to make this platform free to access and post on every single day."
The Online Book Lovers Club accepts up to fifty books per month from contributors, though they have stated this amount may change in upcoming months. At the end of the month, the team updates the books on the platform to bring site visitors the latest input and review feedback.
Once a person is approved as a member on the platform, they are free to bring two or more people to be part of the growing online group. To keep things civil, authors are not allowed to contact the members of the group and persuade them to write kind reviews.
"This is a platform that was developed strictly for everyday people wishing to know more about what amazing books await them," said Ngangu. "As such, we do not permit our authors to sway opinions in any way. We want it to be the unadulterated truth."
Also on the site is a section called Victoria's Books
http://onlinebookloversclub.com/victoriabooks.html
, where owner Victoria features her books, eBooks, and more on Amazon, Barnes & Noble, and Kobo. A portion of the money paid for Victoria's Books will be donated to the orphaned and street children of Africa, helping to provide them with food and shelter today.
For more information, visit:
http://www.onlinebookloversclub.com/
. Make sure to visit their blog for more information on how the club works.
To like their Facebook Page, visit:
https://www.facebook.com/Online-Book-Lovers-Club-1264907066899142/?notif_t=page_fan&notif_id=1489961640262965
.
Contact: Victoria Ngangu, connect@onlinebookloversclub.com
Contact
Online Book Lovers club
Victoria Ngangu
310-906-7207
http://www.onlinebookloversclub.com

Contact