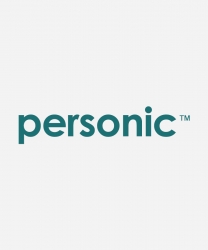 Palo Alto, CA, April 12, 2017 --(
PR.com
)-- Ankesh Kumar, the founder and Chief Executive Officer of Personic is highly pleased to announce the launch of Trumpchat, a Facebook chatbot for Trump news. Personic developed Trumpchat in response to people's cravings to know what the American President, Donald Trump is doing and thinking and with the primary aim of providing all Trump related news in a simple interface via Facebook Messenger.
"Trumps thoughts, comments and actions ranging from social to economic, political and international affairs will affect majority of the people in one way or the other. To provide people the opportunity of getting acquainted with such information, we decided to provide the entire Trump related news in a simple interface Facebook Messenger," said Ankesh Kumar, the founder and CEO of Personic. "You can ask any question via TrumpChat and we will provide the insights and news related to your question. So whether you are curious about Environment, Healthcare, Women's rights, Tax Reform, Russia scandals or Syria, you can get all your answers from TrumpChat."
Trumpchat is perfectly designed through Personic's unique and proprietary technology leveraging the existing email marketing programs to move that channel from a one way push into the inbox, to a two way conversation into messaging apps. A perfect blend of expertise and advanced technology enabled Personic to create this two way communication tool that enables users to get acquainted with all relevant information concerning Donald Trump and his activities.
"Chatbots allow users to ask specific questions, like they would with a friend. The human to computer interface is now more human than computer," said Ankesh Kumar, CEO and founder of Personic.ai. "Facebook Messenger is used by over 1bn people worldwide and given the global interest and how Facebook is already a powerful vehicle for people to stay updated; this is a natural extension for learning more about Donald Trump."
For more information about Trumpchat visit trumpchat.personic.ai