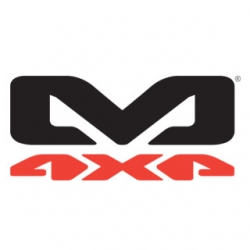 Pompano Beach, FL, April 25, 2017 --(
PR.com
)-- Morris 4x4 Center is sponsoring Jeep Beach, easily one of the country's largest Jeep-only events of the year. The event is from April 25 – 30th, however the Morris 4x4 team will be in attendance from the 27th – 29th among thousands of local and international Jeep enthusiasts. Since 2012, the event has raised over $750,000 in donations for several local and national charities, and hopes to continue an upward trend this year.
Ken Mowry, CEO of Morris 4x4 Center stated, "Being able to take part in an event of this magnitude allow us to connect with and experience Jeep culture at an elevated level, all while contributing to good causes." Among the many charitable organizations benefiting from the event's proceeds include the Boys and Girls Club, The Blue Ribbon Coalition (a national non-profit organization dedicated to protecting recreational access to public lands and waters), and Pawsibilties Rescue (a no-kill animal rescue).
The six day event will feature a schedule jam-packed with activities including trail rides, scavenger hunt, a Show n Shine contest, raffles, a concert, obstacle course, and Jeep Beach's signature Jeep Parade. Amidst the raucous of sun, surf, and merrymaking, the Morris team will be answering questions about Jeep parts and projects, and connecting with other Jeep lovers from all over.
About Morris 4x4 Center
Morris 4×4 Center
is a leading e-commerce destination for Jeep and 4x4 enthusiasts looking to outfit and enhance their driving experience. It provides more than 40,000 products across top brands, with passionate experts and a commitment to great customer experience. With more than 1 million orders shipped worldwide and over 300,000 followers combined on Facebook, Twitter, and Instagram, Morris 4x4 Center puts the customer's needs in front of every new initiative. Located in Pompano Beach, FL, locals can find thousands of replacement and aftermarket Jeep parts.
For more information please contact the Morris 4×4 Center headquarters in Pompano Beach, FL at (954) 941-7807.