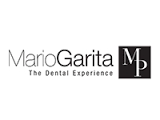 Sarasota, FL, April 27, 2017 --(
PR.com
)-- Dr. Mario Garita, a prestigious Costa Rican Dental Surgeon, and Howard Siegler, a Johns Hopkins M.B.A. are focused on a shared goal: Making American's teeth great again! And while many U.S. citizens are happy to hear this news, so are Canadians, Central Americans and South Americans. Dental issues are a concern for all people in the Americas, and everyone wants the best care they can get for a fair and affordable price.
While President Trump remains focused on rebuilding the U.S. manufacturing base, and pushing a domestic agenda centered on Patriotic themes such as "buy American" - the overall condition of the U.S. health care system remains in question, and healthcare costs continue to rise. Fortunately, Dr. Garita and Siegler have been working together behind the scenes to alleviate the problems, and help make all Americans' teeth great again!
Siegler said: "While there are obviously ways to improve the system in the U.S., the fact is that dental care has always been tossed aside as an afterthought. It takes a back seat to vision, hearing, foot care, dermatology and just about every other healthcare sub-specialty. And the sad truth is even the best healthcare insurance policies of the past included little if any coverage for dental work. In fact, that was a driving factor that brought modern Dental Tourism in the West into existence many years back."
Over the past decade or so, Americans started turning their sights to overseas Doctors for healthcare to avoid mortgaging their homes. But it can be tricky for most North Americans...language barriers, cultural differences and logistics are just a few of the things that complicate matters. Fortunately, Garita, Siegler and a few other Dentists and industry advocates have been quietly growing the Dental Tourism market, patient by patient, with no help from Big Money (Corporations, Government). Bottom line, they have had remarkable success providing access to those who have been virtually shut out of the "advanced" North American healthcare market.
What makes Dental Tourism a no brainer for many people? The answer is a mystery to some, but not too difficult for most to understand when it is explained. It's simple economics. Highly industrialized country labor costs give overseas Doctors a competitive pricing advantage. Added to that, the entire healthcare system has become a big mess in the U.S., making new solutions and new markets not only plausible, but desirable.
According to Siegler's experience: Adding flames to the fire – lobbyists, which represent Corporate interests - insurance companies, drug companies and healthcare institutions – are a real turn off for many U.S. Citizens. The sometimes-corrupt business practices instituted by these robber barons deprives patients of more than just their dignity and hard earned money; it limits their choices, prevents transparency, and all but ignores Patient-centered care. The result is a circle of lunacy that leads to exorbitant costs, bad service and often poor dental care...all factors that drive many Patients overseas for treatment.
Labor costs will always be relatively low in less-developed countries, giving overseas Doctors and Dentists an edge over U.S. and Canadian Practitioners, but that is just part of the equation. Doctors in foreign countries such as Costa Rica are striving to provide a higher level of care, service and results than their counterparts in the North. And they are demonstrating year over year growth unseen in typical domestic markets. Added to that, remarkable Patient satisfaction rates over time have made foreign Dentists and their Clinics the envy of many in the dental industry.
Yes, economics is a driving factor, but more and more so it is the desire to have highly qualified and experienced Doctors complete complex dental procedures such as full mouth restorations and the placement of many dental implants in a short amount of time – things that North American Doctors and Dentists often cannot do - due to their inexperience, fear of Patient lawsuits, and a desire to avoid social media attacks by unhappy Patients.
Most people do not fully understand the nuances of supply, demand, free markets, and capitalism, but they understand great care and affordable prices. Interestingly, many U.S. Dentists are getting a taste of U.S.'s own capitalistic free market system from Costa Rican, Thai, Hungarian and other foreign dentists. Competition isn't just a local game in the 21st century; regardless of how many barriers are placed in the way, or how much distance exists between Patients and their chosen Practitioners.
Costa Rica maintains an edge over other countries that compete for U.S. Dental Tourists - due to their deep bench of qualified dentists, and their proximity to feeder markets; often large U.S. cities where dental costs are even higher than the already high costs found in the suburbs. The fact that most Clinics that cater to these travelers have good English speaking personnel on staff certainly helps. There are obviously greater obstacles for those patients who travel to Thailand or other far away foreign countries for care. The East, Middle East and the West are very different places...like Venus, Mars, and Pluto.
Since Central America is so close to North America, most prospective U.S Patients just need to tough out a three to six-hour flight. Some people travel greater distances (including many Canadians), but those in the Southern States have the added-bonus of frequent, inexpensive and direct flights to Costa Rica. And speaking Spanish is certainly not a pre-requisite for Dental Tourists. Most find that there are many shared or common words in English and Spanish, so you won't feel like a "foreigner" as you would in places like Hungary, Dubai or Asia.
Making America's teeth great again will take a lot of work. The poor eating habits of many, and certain environmental issues (such as bad water sources) are helping rot Americans teeth and are degrading their health at an alarming rate. And demographics are working against the cause too, as the population of baby boomers brings more and more Seniors with fixed incomes into the market. But Dr. Garita and Siegler say they are both up for the challenge.
Dr. Garita said: "I have been making Americans teeth great again for more than 20 years, and I look forward to doing more of the same over the next 20 years! Practice makes perfect, and we have had plenty of practice over the years. In fact, we have served more than 4500 North American Patients, many who still visit us whenever they need any dental care! It is flattering and humbling that our Patients travel so far to see us as opposed to returning to their local Dentists; and I remain grateful for the opportunity to serve them in any way I can, and energized to deliver my best work to each of them!"
If you know any Americans, Englishmen, Japanese or others who want to make their teeth great again, please contact Howard Siegler at: hsiegler@dentalimplantscr.com or Dr. Mario Garita at:
www.dentalimplantscr.com
.