William Meredith Foundation President, Richard Harteis Recounts World Travel and a Spiritual Mission in His Latest Memoir, "Reunion"
"I consider this book something of a spiritual travelogue as I entered my 70's and contemplated various reunions from the hills of western Pennsylvania to the mountains of Switzerland and Bulgaria. There I met long-lost cousins, Georgetown classmates, and dear artist friends from Blagoevgrad on a private pilgrimage to the Rila Monastery. The lesson I was learning is how important it is to keep friendships alive and not let the past slip away." - Richard Harteis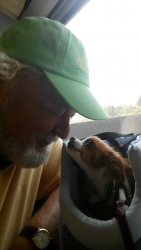 Uncasville, CT, April 28, 2017 --(
PR.com
)-- In a review of Reunion, critic Grace Cavalieri writes, "Richard Harteis is by nature a gifted poet and a prolific one which is also uncommon. He knows who he is in the world and claims it as his personal Monopoly board. Highly literate and incorrigibly mischievous, this is a masterwork. There's simply nothing like it anywhere on any bookshelf in the world. More than anything, Richard memorializes his lifetime partner William Meredith. Always and forever Harteis broadens out Meredith's life for us to see and remember the legendary poet. He punctuates this 'spiritual journey' with metaphysical wit, and lyricism; an homage to the ebullient past." For a YouTube account of the Bulgarian travel, visit the following link:
https://www.youtube.com/watch?time_continue=4&v=Ryy2K3WTs9Y
Reunion is Harteis' fifteenth original work in a long and distinguished career. "The good news is that Richard Harteis has come through with flying colors," James Merrill writes. Josephine Jacobsen describes the work as "exciting, perceptive, and extremely original: a brilliant act of the imagination." And Richard Wilbur calls the poems, "sensitive notes on a life the constants of which become familiar to the reader and show what power and resonance such a poetics may beget."
Richard Harteis lives at Riverrun on Thames in Uncasville, CT. and in West Palm Beach with his dog Sydney. He is President of the WilliamMeredithFoundation.org, a tax-exempt charity whose mission is to continue the legacy of the great American spirit, William Meredith.
Contact
Poets Choice Publishing
Richard Harteis
860-961-5138
www.poets-choice.com
www.WilliamMeredithFoundation.org
poets-choice.com

Contact
Multimedia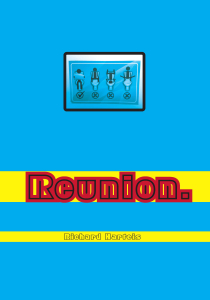 About the Cover: This image graced the restroom door at the bus station in Varna, on the Black Sea. It's designed for someone who has never used modern plumbing, and only ever used a Turkish john.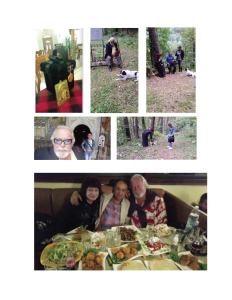 Luciene Dimitrov, Lydia Assenova and Martin Angelov along with the camera crew at the Rila Monastery. Afterward, dinner on Luciene at Diva Restaurant.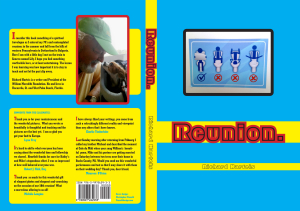 Front and Back cover of Reunion with comments by classmates from the Junior Year Abroad from Georgetown University in Fribourg, Switzerland 1967-68.