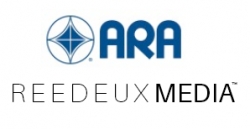 Los Angeles, CA, May 11, 2017 --(
PR.com
)-- Applied Research Associates, Inc., (ARA), announced today that they have entered into a strategic development relationship. As a first step in this partnership, Reedeux will acquire an exclusive commercial license to ARA's NOVUS Engine Software and licenses to several associated patents. This acquisition will allow the company to extend its sponsor solutions from current CONNEXT media offerings to additional geolocation advertising services.
"We're excited about our relationship with such an established and proven company in the defense, government, and homeland security markets," said Federico Pacquing, Reedeux's founder and Chief Executive Officer. "By repurposing ARA technologies into the consumer, media, and advertising sectors, Reedeux will be able to enter into the market with some amazing capabilities years sooner than projected and at a fraction of the development cost. ARA is a proven innovation leader and has developed reliable systems for decades."
ARA developed the NOVUS Engine for several government applications including use on the battlefield allowing collaboration between soldiers to identify and neutralize threats. This proven technology was designed to be secure, robust, and efficient.
"With Reedeux, ARA is eager to work with such a passionate pioneer in the commercial sector," said Curt Beckemeyer, ARA's Senior Vice President and Board of Directors member. "Reedeux's plans to repurpose NOVUS and other ARA technologies within media and advertising make sense for both companies and will give customers in those markets access to some incredible solutions."
Reedeux plans to work with ARA to tailor the NOVUS system to create geolocation advertising solutions, multi-player games, and other consumer applications.
"Niantic's Pokémon Go and Snapchat have both proven the power of geolocation solutions for advertising customers," said Pacquing. "With NOVUS integrated into Reedeux's CONNEXT media platform, advertisers will have an unparalleled ability to market to television audience members and drive them into retail locations. CONNEXT games and applications will not only be integrated into television programs, but will also have a geolocation component and will motivate and reward consumers to physically travel to stores as a part of the overall media experience."
About Applied Research Associates, Inc.
Applied Research Associates, Inc. (ARA) was founded in 1979 to solve problems of national importance. The company's applied research delivers scientific solutions for national defense, homeland security, aerospace, healthcare, transportation, and manufacturing. With over 1,000 employee owners at locations in the U.S. and Canada, ARA offers a broad range of technical expertise in defense technologies, computer software and simulation, systems analysis, civil engineering, biomedical engineering, environmental technologies, and blast testing and measurement. For more information, visit
http://www.ara.com
.
About Reedeux Media
Reedeux Media will revitalize television and media by allowing our sponsors to turn impression-based advertising into sales. Have you ever seen a product on a television show and wanted to buy it? Reedeux's CONNEXT application will allow TV viewers to know exactly what the products are in a program and purchase them with the click of a button. Like the purse? Buy it. That recipe for an Italian soup? Save it. A heart-warming story about an unlikely hero? Share it. The CONNEXT platform synchronizes with both streaming video and live television through sound cues embedded in the media.
By making television interactive, Reedeux's corporate customers no longer have to guess if consumers will buy their products... they see sales happen by the thousands while a program is aired. Consumers will be drowned in media and advertising messages. By allowing for the impulse buyer, CONNEXT breaks through the noise and is the Holy Grail for advertisers. Reedeux allows our partners an unparalleled look into buyer and audience demographic information which enables them to effectively develop their sales campaigns. For more information, visit
http://www.reedeux.com
.
C O N N E X T. Watch it. Want it. Get it.