Hospitality Software Leader InnQuest Software Unveils New Branding
Branding Evolution for InnQuest Includes Launch of New Website.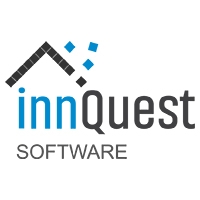 Tampa, FL, May 12, 2017 --(
PR.com
)-- InnQuest Software, a premier hospitality technology company, unveiled the evolution of its branding and new website today.
The branding changes include a new logo design and the introduction of a blue and gray color palette, which is featured on the website, as well as the company's latest communications.
InnQuest Software, which has served hoteliers with property management solution for over 20 years, recently made major investments with the aim of becoming the global leader in hospitality technology. The brand refresh captures this commitment to innovation.
"Our new corporate branding and redesigned website reflect both the evolution of our company, as well as the vision for our future," said Michael Assi, President and CEO. "Our new website reinforces to our clients and partners that our technology solutions will delight their guests."
With a vision of becoming the preferred one-stop solution provider for hoteliers' technology needs, InnQuest recently added new solutions and services to its hospitality portfolio. These services appear on the relaunched website alongside a new client portal, and a blog highlighting the latest hospitality insights.
"InnQuest's growth over the last two decades is attributed to delivering powerful solutions with superior service," said Assi. "The new offerings, blog, and client portal are a testament to the service-driven company that we are today."
InnQuest has more major announcements coming soon. To access the company's new website and stay up to date on the latest news and insights, visit
http://www.innquest.com
.
About InnQuest Software:
InnQuest Software is a leading technology provider for the hospitality industry. Since 1994, the company has combined hotelier experience with innovative technology to deliver all-in-one solution that empowers hotels to attract guests, drive customer loyalty, and increase profits.
More than 5,500 properties across 100 countries trust InnQuest, with over 440,000 rooms managed daily through the company's flagship property management software, roomMaster.
InnQuest delivers scalable solutions with the belief that everyone deserves a great guest experience, whether they're staying at a small B&B, a thousand-room resort, or anywhere in between. InnQuest is headquartered in the United States with offices in Canada, Australia, and the United Kingdom.
Contact
InnQuest Software
Kent Howard
813-288-4900
www.innquest.com

Contact