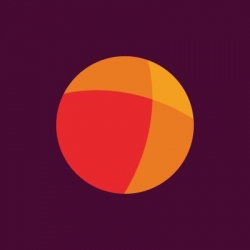 Dublin, Ireland, May 16, 2017 --(
PR.com
)-- Just ahead of its Global Travel Tech Summit in Dublin's Mansion House, May 24/25, OpenJaw Technologies has announced details of a partnership with Dublin based startup, Ludex, to create a groundbreaking Conversational Chatbot, exclusively for airlines, loyalty programmes and online travel agencies, which is powered by IBM Watson Artificial Intelligence. Ludex is an IBM Watson Ecosystem Partner.
The groundbreaking Chatbot, called OpenJaw t-Social, is designed in response to the increasing customer service questions received by airlines via social media versus traditional channels, such as call centres or emails. Latest industry research shows that the amount of inbound enquiries coming through social media is growing at 20% a year. Artificial Intelligence (AI) and Machine Learning promises to transform the way customers interact with airlines and OpenJaw's new Conversational Social Solution for airlines, known as 't-Social' takes advantage of these technologies to give customers, simpler interactions, with familiar channels such as Facebook Messenger.
The OpenJaw Conversational Chatbot, "t-Social," is powered by IBM Watson Artificial Intelligence. Using t-Social, airlines, loyalty programmes and online travel agencies can increase the number of their customer interactions, while still maintaining a personalised approach to their customer service. OpenJaw and Ludex have used IBM Watson Artificial Intelligence to train t-Social on thousands of questions and answers using natural, conversational language. As a result, airline customers can get the right answers to their questions on Facebook Messenger, as well as requests for boarding passes and flight confirmations. The new IBM Watson AI powered Conversational Chatbot adjusts its response, based on the types of questions being asked by the customer and becomes smarter in real time through machine learning.
OpenJaw Technologies CEO, Kieron Branagan said: "Travel consumers around the globe, live on their mobile phone using social and messaging apps, such as Facebook, WhatsApp and WeChat. They spend most of their time on these, and not the airline website itself. Therefore, it is imperative that airlines, loyalty programmes and online travel agencies provide a service that allows their customers ask questions, retrieve their boarding passes and flight confirmations on these apps. We believe OpenJaw's 't-Social' powered by IBM Watson AI is the solution to this increasing feed of inbound queries received by travel operators and is complimentary to traditional customer service offerings."
Continued Branagan: "We at OpenJaw are always on the lookout for the brightest and best new innovations in our home city of Dublin. We are delighted to partner with Ludex, whom we believe to be part of the next generation of innovators in the Dublin startup world. They are at the vanguard of machine learning and artificial intelligence through their use of IBM Watson. This partnership will enable airlines, loyalty programmes and online travel agencies to improve both customer service and communications with customers."
Ludex CEO & Co-Founder, Lucy Clancy said: "We are delighted to help OpenJaw Technologies use Cognitive Computing and Artificial Intelligence using the Watson platform. Working with OpenJaw has given us an unparalleled opportunity given their industry knowledge and the scale of their customers, such as British Airways, Cathay Pacific, Iberia Airlines and Hainan Airlines. Ludex is at the forefront of the use of AI to create a personalized and relevant experience for an individual customer. AI is not about replacing humans with technology. Instead, OpenJaw and Ludex have created 't-Social' to help create real conversations and human interactions for customers with travel companies."
About OpenJaw Technologies
OpenJaw Technologies transforms travel companies into travel retailers. The Dublin headquartered travel tech company delivers eCommerce technology to the world's leading travel brands to enable to retail all of the additional extras required by their customers to complete their trip, from car hire to city tours. OpenJaw's unique technology ensures that world famous travel brands such as British Airways, Cathay Pacific, Iberia Airlines, Hainan Airlines, AIMIA, Loyalty One, Four Seasons, Avis, and Air Miles can increase their revenues through travel retailing. Founded in 2003 by three tech entrepreneurs, OpenJaw was acquired by Chinese global travel tech giant, TravelSky in 2016.
For more information, visit: OpenJawtech.com.