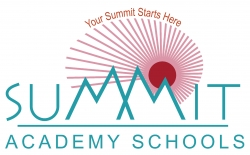 Flat Rock, MI, May 19, 2017 --(
PR.com
)-- Summit Academy students will have access to a brand-new slate of computer science courses for the 2017-2018 school year, thanks to the school's newly announced partnership with esteemed computer science program TEALS.
Short for Technology Education and Literacy in Schools, TEALS teams with select high schools around the country to teach students computational thinking and problem-solving skills that empower them to compete in the global economy.
Summit Academy will be the only school district in the area south of Detroit that participates in this proven program. During the 2016-2017 school year, TEALS partnered with more than 200 schools across the country.
Given the many careers and industries to which computer science skills can be applied, TEALS will be a natural addition to Summit's STEAM curriculum, which aims to give students a comprehensive education in science, technology, engineering, art and math.
"The importance of computer science skills in the global economy has never been greater," said Leann Hedke, Superintendent at Summit Academy. "No matter the profession our students choose to pursue, our partnership with TEALS will give them a foundation upon which they can continue to build knowledge as they enter college and the workforce."
According to the TEALS
website
, there will be 1.4 million computer science-related jobs in the U.S. by 2020. However, U.S. college graduates are expected to fill less than a third of those jobs. TEALS is working to solve this gap by helping high schools build and grow sustainable computer science programs.
TEALS does this by pairing trained computer science professionals with classroom teachers to team-teach computer science. Industry volunteers and partner teachers create a ripple effect, impacting the students they teach, as well as the many students who will study computer sciences in the future.
About TEALS
TEALS (Technology Education and Literacy in Schools) is a program that recruits, mentors, and places passionate tech professionals into high school classes as volunteer instructors. These computer science experts bring their subject knowledge to high schools, where they join classroom teachers in a team-teaching model. TEALS was started in 2009 by Microsoft employee Kevin Wang, and is supported by Microsoft Philanthropies.
For more information, contact Leann Hedke at
lhedke@summit-academy.com
.