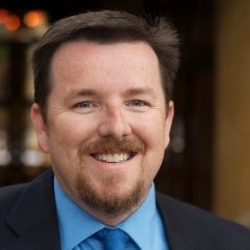 Walnut Creek, CA, May 23, 2017 --(
PR.com
)-- Mike Lawrence, CUE's CEO, will join other educational leaders from across the country on a panel at the U.S. News STEM Solutions National Leadership Conference. The National Leadership event will be held in San Diego, California May 24-26, 2017 at the Sheraton San Diego Hotel & Marina. The educational panel will take place on Thursday, May 25 from 4:30 to 5:30pm.
Titled Technology in the Classroom: Personalized Learning Tools, the panel's participants will discuss how STEM subjects can be effectively taught by using alternate teaching methods for maximum student engagement. The panel will discuss such innovative methods as "flipping" classrooms, using blended and project-based learning, as well as personalizing instruction that uses technology to close learning gaps and foster strong teacher/student relationships. The panel will be moderated by Vince Bertram, Ed.D., President and CEO, Project Lead the Way.
Lawrence was tapped to join the panel because of CUE's expertise in providing professional development opportunities to educators in North America and elsewhere in these core areas. In addition to the instructional methods above, CUE also offers educators professional development opportunities in emerging technologies, STEAMpunk, Student-powered showcases, and many others. CUE, which hosts an annual National Conference, is an advocate for Net Neutrality and Internet Access for all. CUE is also an Official Coalition Partner of Future Ready Schools.