OpenJaw Technologies Announce Four New Chinese Airline Customers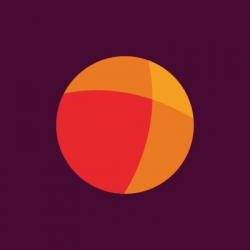 Dublin, Ireland, May 31, 2017 --(
PR.com
)-- OpenJaw's international reach continues in 2017 with four new customers signed in Asia.
Shenzhen Airlines have over 172 aircraft, flying 25m passengers a year to 74 destinations across Asia, and have selected OpenJaw's t-Retail platform. "Shenzhen's strategy is to roll out a full retailing capability for its domestic and international markets. We have partnered with OpenJaw and TravelSky to create multi-site, multi-currency, multi-language website, with full Flight Selling, Manage My Booking, Refunds, and dynamic packaging. We believe the best partners for travel retailing are OpenJaw and its t-Retail platform, and TravelSky, and we are looking forward to having full retailing capabilities," said Hongwei Wei, Marketing and Sales eCommerce of Shenzhen Airlines.
Sichuan Airlines have 122 aircraft, flying over 20 milion passengers a year and are based out of Chengdu, China. "OpenJaw's t-Retail Platform will allow Sichuan's customers to select from a range of air-related services such as seats and meals. It also enables the cross sell of a range of non-air products such as hotel and insurance into the booking path. This rollout demonstrates the strong commitment of both OpenJaw and TravelSky to deliver a full travel retailing capabilities to Sichuan," said Michael Zeng, Business Council IT Support of Sichuan Airlines.
Hong Kong Airlines is a full-service airline flying to over 30 cities, including Auckland, Vancouver, Gold Coast, Shanghai, Sanya, Bangkok, Bali, Tokyo, Sapporo, Beijing, Colombo and Okinawa. Hong Kong Airlines has a combined fleet of 34 aircraft and flies 6m passengers a year. "The next phase of Hong Kong Airlines development is to adopt full airline retailing capabilities. We are working with OpenJaw and TravelSky to deploy the t-Retail Platform as part of our retail strategy to provide full flight selling and servicing, flight ancillaries, international hotel packages, air pass offering and new payment suppliers. The choice of OpenJaw t-Retail was driven by its power and flexibility, and, in particular, the opportunity to dynamically package the best available airfares and hotels," said Wayne Wang, Assistant Director, Commercial of Hong Kong Airlines.
China United Airlines is a low-cost carrier based out of Beijing with 34 aircraft. China United wish to roll out a full travel retailing programme both internationally and domestically. "We have chosen OpenJaw t-Retail Platform to deliver a complete retailing capability, including full Flight Selling, Manage My Booking, ancillary bundling of seats, bags, and meals, as well as dynamic packaging. This is a complex project, as it includes multi-site, multi-language and multi-currency capabilities, so we are delighted to have OpenJaw and TravelSky as partners on this project," said Yijun Ding,IT Department of ABC of China United Airlines.
Kieron Branagan, CEO OpenJaw said of the new customer wins, "OpenJaw's t-Retail platform is gaining significant traction in the world's fastest growing and largest travel market – China. Signing four new Chinese airlines in succession places OpenJaw among the fastest growing travel technology vendors in the world. When we add our existing Asian customer, Cathay Pacific and Hainan Airlines, OpenJaw has a 120m passenger opportunity for the t-Retail platform in Asia."
Contact
OpenJaw Technologies
Luke Keogh
+353 1 525 7100
openjawtech.com

Contact