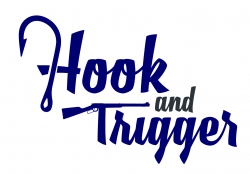 Santa Rosa Beach, FL, June 15, 2017 --(
PR.com
)-- Publisher Phil Heppding is proud to bring back the popular Hook and Trigger Magazine to the Florida panhandle. This free publication will be published six times per year. The first issue will be available at over 100 locations across Santa Rosa, Okaloosa, and Walton Counties in Northwest Florida in September of 2017.
Hook and Trigger is the only hunting and fishing magazine dedicated to northwest Florida. It will be a complete resource for outdoors enthusiasts interested in new regulations, upcoming events, and trends in hunting and fishing.
Hook and Trigger's mission is to inform and entertain readers with content that reflects their experience as lovers of the outdoors. It will feature photos of area sportsmen with their trophy catches and trophy kills. Readers will enjoy articles on freshwater and saltwater fishing, hunting, and conservation.
Hook and Trigger Magazine was founded in 2009 by Steve Andrews. Phil Heppding purchased the publication in 2015, and is excited to bring it back to life.
Steve Andrews said, "I am truly thrilled that Hook & Trigger is soon to be back in publication along the Gulf Coast. It had become a local tradition among our area outdoorsmen, and I'm sure Phil and his staff will continue to provide the outdoors community with a great publication."
The publishers welcome feedback and ideas from readers that will help make the magazine relevant and useful. Gulf Coast outdoor enthusiasts are encouraged to submit their hunting and fishing trip photos for publication.
Phil Heppding said, "We are extremely excited to be able to bring back Hook & Trigger Magazine to the Gulf Coast. We can't wait to share our love for the outdoors with our readers. We look forward to bringing them timely tips, resources, and news about the outdoor community in Northwest Florida."