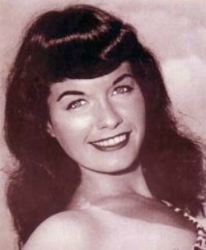 Detroit, MI, June 17, 2017 --(
PR.com
)-- As the inaugural event of The Asher Group's (TAG) Wilderness Xtreme Sports series, the first Bettie Page Wild Golf Invitation will be played in the daytime at the posh Dearborn Country Club, setting for the climax of the original Wild Golf: The Making of Wilderness Golf video. Date is set for Saturday, July 8th, weather permitting. Local coverage will be provided as kick-off to the prime-time television coverage of Night of Wild Golf 2017 at Wayne State University. The date will be announced imminently after its original-date postponement to marshall resources to cover the one-of-a-kind contest featuring the popular hybrid sport that has golfers competing head-to-head in an all-out sprint to the hole. Along the way, football-like blocks and hockey-type checks impede the helmeted rivals' race to beat the clock on the three "kicker" rounds. A large crowd is expected to be on hand for that and the tune-up which promises to be a spectacular showcase for the rebounding Motor City.
https://www.youtube.com/watch?v=LIS4UWGfTAw
https://www.youtube.com/watch?v=kxkPRym_LZA
Ashley Sword, founder of the highly successful The Asher Group (TAG) explains:
"The world is witnessing the rebirth of a major city where Wilderness Golf originated. To underscore the country-wide significance of the emerging game, we have chosen Bettie Page, a real-life girl from Knoxville, Tennessee who was, for many, the face, figure and personality of 1950's America. All proceeds raised from the annual Bettie Page Wild Golf Invitation will be donated to breast cancer survivors. From every aspect, too, the game empowers and uplifts women from all walks of everyday life. For that reason, we encourage and welcome volunteers at every level, from competing athletically to assisting administratively."
For additional information, contact Ashley at ashley@asherprgroup.com