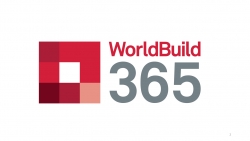 London, United Kingdom, July 06, 2017 --(
PR.com
)--
WorldBuild365
, the international B2B platform for Build, Interiors and HVAC, and REHVA, the Federation of European Heating, Ventilation, and Air Conditioning Associations, have announced a strategic partnership.
REHVA, the Federation of European Heating, Ventilation, and Air Conditioning Associations, represents more than 100,000 engineers from 27 countries. The Federation is dedicated to improving health, comfort and energy efficiency in all buildings and communities. Its mission is to develop and disseminate economical, energy efficient and healthy technology for mechanical services of building; to serve its members and the field of building engineering (heating, ventilation, and air conditioning) by facilitating knowledge exchange, supporting the development of related EU projects and their national level implementation. REHVA advocates for healthy and high energy performing buildings and contributes to EU policy development as an independent professional stakeholder organisation. REHVA participates in European research projects and initiatives to develop and deploy advanced technical solutions, to disseminate knowledge and to develop skills about energy efficient and healthy buildings.
WorldBuild365 is a professional B2B industry platform that unites buyers from around the world with global suppliers to the building, architecture, HVAC, design, and décor industries. The platform, part of ITE Group, one of the world's leading exhibition organisers, uses the Group's knowledge of the industry to unite manufacturers, their products, and the professionals who specify and procure them. WorldBuild365 offers a space to keep up-to-date with the building, interiors, design, and décor industry all year round, source products, services and new suppliers, get inspiration, as well as connect with business and professionals.
As a digital product directory and a leading professional organisation, WorldBuild365 and REHVA are well placed to provide assistance in sourcing products and information. The organisations will bring their in-depth industry knowledge and expertise to benefit both sides – connect WorldBuild365's users with innovative HVAC products and services, and promoting REHVA's services in promoting technology through the WorldBuild365 platform.
Valentyna Podgorodetska, Head of WorldBuild365, commented, "We are very pleased to be partnering with such a respected organisation as REHVA. With the Federation's key positioning within the European HVAC Sector, this partnership offers strong support for our business and we will provide a valuable service to the associations and engineers it represents."
Visit WorldBuild365 at
https://www.worldbuild365.com
.
Visit REHVA at http://www.rehva.eu.