Witlingo Launches Voice Enablement of Social Properties
Voice First Startup Witlingo worked with 10 companies to create Alexa skills for their social network pages.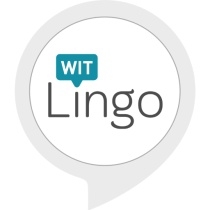 McLean, VA, July 11, 2017 --(
PR.com
)-- Witlingo, a McLean, Virginia Software as a Service company focused on enabling enterprises to deliver highly usable conversations on voice services, such as Amazon Alexa, Google Assistant, and Microsoft Cortana, today announced a new offering that enables Alexa users to engage with specific Facebook pages by just speaking and listening. Organizations such as Cooley LLP, Weber State University, Vinson Hall, and the Ralph Northam Virginia Gubernatorial campaign signed on to create skills. As part of what they can do, users will be able to ask for and listen to posts from the companies' Facebook pages, share those posts on their walls, as well as ask that links of those posts be texted to them, among other features.
You can watch this video for an interaction with such a skill:
https://youtu.be/u876JSKy2Ik
"Enterprises of all sizes are just waking up to the emerging Voice First channel," said Ahmed Bouzid, Founder and CEO of Witlingo. "With this initiative, our goal is to give companies and organizations, big and small, an easy, painless entry point into the space. We picked creating skills for Facebook pages as our initial offer because social networks have quickly evolved as the primary customer engagement channel for large brands, small business, non-profits, celebrities and anyone who is passionate about an issue or an interest. By creating Alexa skills for these pages, Witlingo provides customers with the ability to quickly ask for the latest posts by just speaking in the flow of their daily life - while preparing food, getting ready to go to work, reading, or any activity that occupies their eyes and hands - reducing the disruption of stopping what you are doing and picking up your smartphone."
"We are thrilled to have an Alexa skill published that extends what we already have," said Paula Manczuk, Director of Development at the Navy Marine Coast Guard Residence Foundation/Vinson Hall Retirement Community. "Getting our Facebook page Alexa-enabled required no work from us: it was all handled by the good folks at Witlingo. This was an easy way to launch. We plan to continue working with the Witlingo team to add more features to our skill."
Companies, organizations and individuals who wish to create Alexa skills for their Facebook page can sign up at:
http://www.witlingo.com/facebook
or can contact Witlingo at facebook@witlingo.com for help setting up. The first 100 requests will be set up free of charge.
For more information, contact Witlingo's Navya Yelloji at navya@witlingo.com
Contact
Witlingo
Ahmed Bouzid
202-615-6128
www.witlingo.com
Navya Yelloji
navya@witlingo.com
571-325-8594

Contact