Alexiacare Corporation Offers 30-90 Day Free Trial of New and Affordable EMR/EHR Healthcare Web Application
Alexiacare Corporation, a New Dynamic, Responsive, and Upstart Software Vendor, Offers Doctors Its New and Affordable Healthcare Web Application for Free and Catapults Itself Into Prime Time.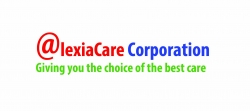 Silver Spring, MD, July 24, 2017 --(
PR.com
)-- In order to launch its Conquer American Healthcare marketing campaign, Alexiacare Corporation has decided to offer AlexiaHtC, its flagship web application, to medical providers for free to try in their offices, clinics, practices, or hospital for 30 or 60 days. In fact, Alexiacare Corporation will incur all the financial costs to register providers with all payers and Claim MD clearinghouse. After the free trial period, providers are not committed to stay with Alexiacare Corporation, if they are dissatisfied with either the product or service.
Alexiacare Corporation is an innovative and startup developer, general-consulting, and technology-solutions company. As a healthcare consultant, the firm assists small and growing medical practices in resolving information-management problems. Since its humble beginnings in Alexandria, Virginia, as PMCI in 1995, the vendor of The Computer Place's Medisoft, Alexiacare Corporation has emerged today in the marketplace as a multi-media vendor of new and affordable healthcare solutions. The company leverages its uncanny understanding of the power of the Internet and healthcare workflows to assist busy providers, its clients, in making an unlimited amount of profit in a mercurial business environment marked by the cruel forces of social Darwinism; in fact, the idea of the survival of the fittest dominates the annals of the research of most Ivy League universities; most small healthcare facilities fail during the first five years because of management woes and the onslaught of competition from the big blues of the world. As a result, Alexiacare Corporation was founded to improve the statistics of the success of small medical practices. Whether the small business need is in the design and implementation of billing, telemedicine, or electronic health records, Alexiacare Corporation is here to the rescue; if the small practice need involves management operations, Alexiacare Corporation recommends and implements small-business solutions resulting from needs-assessment research. In sum, in regard to general healthcare consulting, Alexiacare Corporation helps small clinics turn business competition into a David and Goliath contest; for instance, Alexiacare Corporation exploits its mastery of Internet technology and business workflows to show small practices how to take advantage of their small size in competing for market share with business behemoths today.
As a small software company, how can Alexiacare Corporation master the new US healthcare legislation of 2010 and position itself in the marketplace strategically in the rough race to compete with Epic Corporation, Athena Health, and Cerner Corporation? Indeed, that was the question Prince Ojong, the chief software architect of Alexiacare Corporation, had raised in a board meeting a few years ago. Today, by publicizing a new, dynamic, and responsive web site
(https://alexiahtc.com
), the stellar reputation of Alexiacare Corporation rests on the foundation of many new-world and on-line technologies.
Alexiacare Corporation, 11207A Lockwood Drive, Silver Spring, MD 20901
Contact
Alexiacare Corporation
Prince Ojong
240-350-1131
alexiahealthtc.com

Contact