Denver-Based Marketing Company Shines a New Light on Ethical Business
New Light Communication focuses on bringing ethical businesses the attention they deserve.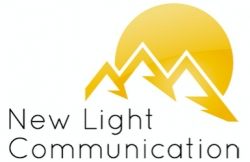 Denver, CO, August 23, 2017 --(
PR.com
)-- New Light Communication has been shaking up the marketing industry and taking a stand to support businesses who are making positive impacts on the world and their communities. With so many companies today being influenced by greed and corruption, New Light Communication is choosing morality.
The company was started when Owner, Rachel Czyzynski, decided it was time to branch out on her own and start a business she could truly be proud of. With years of experience in the corporate world, she had seen all too often what motivated and influenced the big-time decision makers. By starting her own company, Rachel vowed early on to only partner with brands who aligned with her same virtues and ethics. Since making that decision, the company has made some exciting partnerships and is growing steadily.
"Being able to support these companies and their missions has been inspiring," says Owner, Rachel Czyzynski. "These brands are the future. They are paving the path to a better world and we are proud to be a part of that journey." The company helps their clients with anything from marketing to public relations to brand development and beyond.
The time couldn't be better for a company to take a moral stand and fight for those brands who often get over looked. There is a huge market for consumers looking to support ethical and sustainable businesses, but if they don't know who they are, they won't know who to support. New Light Communication is set to make sure consumers around the globe know which brands are deserving of their support. The company's internal mission to support conscientious business is sure to take them on a long and positive journey of their own.
About New Light Communication
New Light Communication was founded on the idea that ethical businesses are paving the path for a better future for us all. In a world where business is corrupt and motivated by immoral decisions, New Light is partnering with companies who stand by their morals. After years of working for many large, corporate businesses, Owner, Rachel Czyzynski, decided to go out on her own and stand with companies who are making a positive difference in today's world. Based in the Denver area, the company focuses on natural, sustainable, and principled brands. The company also specializes in helping start-up brands get into the market. With New Light Communication, you'll see things in a New Light.
For more information about New Light Communication, visit
www.newlightcommunication.com
. For media inquiries and requests for hi-res images, please contact Rachel Czyzynski at Rachel@NewLightCommunication.com.
Contact
New Light Communication
Rachel Czyzynski
720-772-7302
www.newlightcommunication.com

Contact