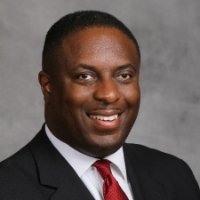 Washington, DC, September 03, 2017 --(
PR.com
)-- The National Bar Association (NBA) stands with Texas, Louisiana, and all other communities impacted by the devastating impacts of Hurricane Harvey. As communities begin the arduous task of recovery and rebuilding, NBA members are organizing to offer specialized services and support, along with other state and local bar associations. Recognizing that disaster recovery is a long-term process, these teams will continue to work in collaboration with, national and local response efforts to help ensure that Houston and the surrounding area recovers and remains #HoustonStrong.
"Hurricane Harvey has had a devastating impact on thousands along the Gulf Coast, including NBA members and staff. We join with our NBA local affiliate's president, Modinat 'Abby' Kotun, in calling on NBA members to donate as well as
volunteer
in partnership with the Texas State Bar, and the American Bar Association (ABA) to respond to any storm related legal questions, as well as with the Federal Emergency Management Agency (FEMA) in supporting the need," said NBA President Juan R. Thomas.
Legal services for those affected by disasters are available from the
National Disaster Legal Resource Center
. They recognized that the families fleeing from the storm may have spread across the country in search of relief, and they encourage NBA members to join with the Disaster Legal Services Hotlines.
Acknowledging not only the immediate, but the enduring challenges that will be faced by so many of their members over the coming days, the Houston Lawyers Association (HLA), via the National Bar Institute (NBI), has established a disaster relief fund to support NBA members. To contribute, please visit
https://nationalbar.org/NBA/Hurricane_Harvey
. There you will learn more about how you can assist in Hurricane Harvey Relief Efforts. All donations made are tax deductible and will be administered to victims by the NBI and HLA. The Houston Lawyers Association will provide immediate assistance to members in Texas and Louisiana who fell victim to this natural disaster.
"Our country has always been resolute in coming together in times of disaster and conflict, working together to support our brothers and sisters in their times of need. We must call upon our lawmakers to heed the clarion call to action and make sure that they honor their duty to ensure that that we have a federal budget that includes funding for FEMA as well as National Flood Insurance Programs. The NBA implores Congress to not play political games with the lives of those who have lost so much in life and property. While FEMA would continue its efforts, it would be on a diminished scale. Those surviving this devastation are resilient, but they need and deserve more," said NBA President Thomas.