American Receivable Corporation - Special Rates for Houston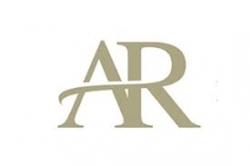 Houston, TX, September 05, 2017 --(
PR.com
)-- American Receivable Corporation is now offering special rates for Houston. American Receivable is Texas Proud and is currently offering special rates to businesses in Houston needing capital to recover from Hurricane Harvey. While there is so much that still needs to be done, some of these businesses could be of great value to that effort. Houston business owners have been extremely generous in efforts to help the citizens of Houston persevere through this catastrophe. American Receivable would like to offer these special rates for Houston businesses needing quick access to capital to rebuild or continue operations.
The world has seen what a great state Texas is and how everyone has come together. Texas has proven that whether you were born in Texas or somehow ended up here, we are all working toward the same goal. Call American Receivable today and lets help Houston recover and rebuild. Nothing is too big for Texas or American Receivable.
American Receivable
is a Dallas based factoring company that provides factoring services for small business. American receivable has been in business for 38 years and has been ranked the #1 Factoring Company in America by Top 10 Reviews for three consecutive years.
Contact
American Receivable Corporation
Jack Stieber
281-442-7000
www.americanreceivable.com

Contact