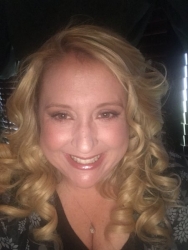 Spring City, PA, September 09, 2017 --(
PR.com
)-- Christina DiArcangelo Puller of Spring City, Pennsylvania has been recognized as a Woman of Excellence by Strathmore's Who's Who Worldwide for her outstanding contributions and achievements for 19 years in the fields of clinical research, biotechnology and pharmaceuticals.
About Christina DiArcangelo Puller
Ms. DiArcangelo Puller is the CEO of Affinity Bio Partners LLC, which is a Clinical Research Organization (CRO) that provides best in class services while maintaining a personal approach in providing integral enterprise-wide solutions that facilitates the development of drugs, biologics, natraceuticals and medical devices. She specializes in strategic and executive oversight, designing, running and managing domestic and global clinical trials, global contract negotiations, procurement, asset procurement relationship management, design, implementation and management of strategic governance. Affinity Bio Partners has therapeutic expertise, instant momentum through accelerated enrollment, best in class resources to meet the most demanding study requirements regardless of size or complexity, experience with a wide variety of study designs and parameters. Affinity Bio Partners' experience is in adult and pediatric populations that include: aesthetics, oncology, endocrinology and metabolic diseases, gastroenterology, men's health, pain management with the Medical Cannabis, infectious disease, respiratory, allergy and pulmonary and women's health.
Additionally, Christina DiArcangelo Puller recently launched the First Pennsylvania Cannabis Biotech Company, Affinity BioCeuticals.
Christina DiArcangelo Puller is the President of the Board and CEO of Affinity Patient Advocacy, which provides advocates at no cost to patients that have cancer, due to her father passing from stage 4 liver, lung and stomach cancers at age 62, October 13, 2015. Christina is also the President of the Phoenixville Alumni Association. She is also the CEO of Puller Racing, LLC which was established due to her husband, Robert L. Puller, III who has been drag racing for 25 years.
"My strong work ethic, coupled with my motivation and drive to keep learning, growing and pushing the limits has helped me reach many of my professional goals and different levels within my entrepreneurial career. With a vast wealth of biotech/pharma industry knowledge, I am supremely equipped to assist the organizations Affinity Bio Partners engage with not only reaching but surpassing their goals through running efficient and highly effective and safe clinical trials, while building a stronger brand awareness within the industry. As the CEO of each of the Affinity organizations, it is very important to me that we always focus on helping provide assistance to unmet treatment needs for patients," said CEO, Christina DiArcangelo Puller.
For further information, please contact: www.affinitybiopartners.com, www.affinitybioceuticals.com or www.affinitypatientadvocacy.org.
About Strathmore's Who's Who Worldwide
Strathmore's Who's Who Worldwide highlights the professional lives of individuals from every significant field or industry including business, medicine, law, education, art, government and entertainment. Strathmore's Who's Who Worldwide is both an online and hard cover publication where we provide our members' current and pertinent business information. It is also a biographical information source for thousands of researchers, journalists, librarians and executive search firms throughout the world. Our goal is to ensure that our members receive all of the networking, exposure and recognition capabilities to potentially increase their business.