True Crime Author RJ Parker Releases New Book
"ABDUCTION: The Minivan Murders" is a horrific account of serial killer couple James Daveggio and Michelle Michaud. Available today in hardcopy.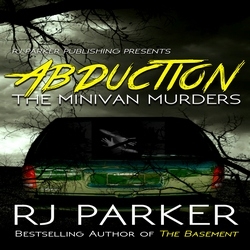 New York, NY, September 08, 2017 --(
PR.com
)-- Fuelled by methamphetamines and deviant motives, nothing was off limits for James Daveggio and Michelle Michaud. Not even their own children. Living out of a specially rigged minivan (a mobile torture chamber that included ropes, hooks, curling irons, duct tape, etc.), this cold-blooded murdering duo kidnapped, tortured, raped and killed young girls from Reno, Nevada, to Sacramento, California.
While the local and state police departments, and even the FBI, vigorously searched for the couple, they freely hunted for prey and carried out their months-long spree of adbuction and murder.
Warning: This true account is at times quite graphic which some may find disturbing.
Amazon Canada
Amazon US
Contact
RJ Parker Publishing
RJ Parker, PHD
709-769-6944
http://www.rjparkerpublishing.com

Contact