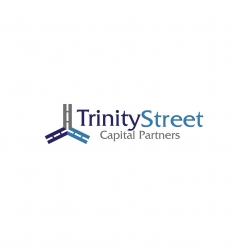 New York, NY, October 13, 2017 --(
PR.com
)-- Trinity Street Capital Partners (TSCP) (www.trinitystreetcp.com), a full service real estate investment bank, announces the origination of a $29MM first mortgage on a portfolio of four retail properties located in Danville, Walnut Creek and Costa Mesa, CA. The portfolio was largely unanchored properties, though well located, which made it possible to offer a 75% LTV (loan-to-value) mortgage, with a 10 year fixed rate term and 30 year amortization period.
The transaction had multiple challenges, including the necessity to work around optionality features of subordinate debt and a historical ground water contamination matter at one of the parcels. The underwriters at Trinity Street used various structuring techniques which included the use of environmental insurance and escrows, to mitigate the issues.
According to a spokesperson for Trinity Street Capital Partners, "the United States has way too many retail stores and with an increasingly number of consumers opting to shop online instead of at brick and mortar stores. Some retail executives see a glut of space, in a similar vein as the housing bubble of 2007." Trinity Street specializes in working with clients in leveraging challenging retail real estate opportunities cross the United States, providing high leverage, non-recourse commercial mortgages, mezzanine finance and preferred equity.
Trinity Street Capital Partners focuses on non-recourse, high leverage senior & subordinate commercial mortgages and real estate private equity, with investments starting at $5MM on income producing retail, office, industrial, multifamily, manufactured housing communities, self-storage and hospitality properties located throughout the fifty states. (www.trinitystreetcp.com)
The Firm is a leader in commercial mortgages and real estate private equity for wide range of real estate transactions.
Trinity Street Capital Partners, is wholly owned subsidiary of Trinity Street Holdings, a financial services conglomerate. (www.trinitystreetholdings.com)
For more information about Trinity Street Capital Partners and the services it provides, go to www.trinitystreetcp.com.