Vesalio Announces NeVa™ Stroke Treatment Product CE Mark Certification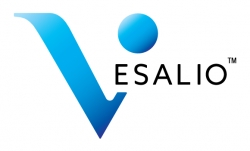 Nashville, TN, October 31, 2017 --(
PR.com
)-- Vesalio announces the CE Mark certification of its first product line, the proprietary NeVa™ neurothrombectomy platform for the treatment of strokes.
Developed by a team of physicians that treat stroke, the NeVa mechanical thrombectomy technology was designed to improve "first pass" success, by effectively capturing and removing a clot that creates a sudden blockage in the blood flow to the brain. The European Journal of Neurology estimates that the number of diagnosed stroke patients in Europe will reach 1.5 million per year by 2025. Per the American Heart Association, stroke is currently the second leading cause of disability in Europe with an annual cost of €27 Billion.
Steve Rybka, CEO of Vesalio, commented, "We are very pleased to obtain the CE marking of NeVa. This important milestone allows us to initiate our launch in Europe as we build our network of European distributors. We look forward to working with our physician and sales channel partners around the world to make NeVa the proven choice for stroke treatment."
About Vesalio, LLC.
Founded in 2013, Vesalio is a privately held medical device company focused on advancing technology needed for stroke treatment. The Company's proprietary NeVa™ platform was designed to achieve repeatable and superior clinical outcomes by providing physicians "first pass" success in effectively capturing and retaining a neurovascular clot.
For further information, visit
www.vesalio.com
or email
info@vesalio.com
. NeVa trademarks and patents are the property of Vesalio.
Contact
Steve Rybka
615-206-7788

Contact