Thomas Morizio Joins RxFunction, Inc.
Thomas Morizio, former President and CEO of ACIST Medical System and HLT, joins RxFunction, Inc. Morizio brings more than 31 years of extensive medical device business leadership experience to RxFunction.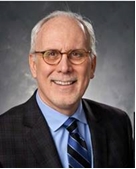 Minneapolis, MN, November 09, 2017 --(
PR.com
)-- RxFunction announces it has appointed Thomas Morizio as Chief Executive Officer of
RxFunction, Inc.
, manufacturer of walkasins® - the first Wearable Sensory Prosthesis (WSP™) to help improve balance in patients who experience gait and balance problems due to peripheral neuropathy.
An estimated 20 million Americans have some form of peripheral neuropathy, according to the Foundation for Peripheral Neuropathy, commonly a consequence of diabetes or chemotherapy and widely present in the elderly population. In these patients, the nerves in their feet are damaged such they may lose sensation, which affects balance and increases their fall risk. In the United States, almost 3 million emergency visits are made annually by the elderly due to injury caused by an unexplained fall. According to the Centers for Disease Control, peripheral neuropathy is a leading cause of falls in this population.
walkasins® detect when the wearer begins to lose balance and send a signal to a cuff worn around the lower leg, bypassing the damaged nerves in the feet. The cuff vibrates to help the wearer know which way they are leaning, allowing them to quickly correct their balance. Because they can now more easily sense their feet on the ground, this improves their walking speed as well.
In a recent clinical trial of walkasins® at the VA Medical Center in Minneapolis, most patients utilizing walkasins® moved from being a high-risk "faller" to becoming a normal risk one based on their clinical outcome. This occurred immediately because it is easy to learn, and the impact is significant. Patients also demonstrated significant improvements in walking speed, an indication of overall health status.
"The novel walkasins® technology is addressing a large unmet need using a simple and elegant solution; we believe there are approximately 3 million potential patients in the U.S. with peripheral neuropathy that could benefit from this technology," said Thomas Morizio, CEO of RxFunction.
Morizio, formerly President and CEO of ACIST Medical System and HLT, brings over 31 years of extensive medical device business leadership experience to RxFunction. Prior to these roles he spent many years in senior positions at Medtronic and Baxter.
"Tom's background and experience is precisely what RxFunction needs at this stage. We are very fortunate to have him onboard and look forward to bringing walkasins® to market under his guidance," said Lars Oddsson, Co-founder and Director of RxFunction. "Tom's leadership and experience brings important credibility and confidence as we prepare walkasins® for FDA registration and market entry."
"I'm impressed with how far the company has come essentially with federal grant funding from NIH," said Morizio. "The technology is near market ready, months away from FDA registration. I look forward to continue building the RxFunction team and bring walkasins® to market for patients in need."
"Tom brings senior experience to the highest level of the company," said Dan Leach, Interim CFO and Co-founder of RxFunction. "We are happy and fortunate that he has joined our company and board of directors. Tom's skill set and track record of building value and rapidly bringing new technology to market is what we have been looking for and what RxFunction needs."
Development of walkasins® has been supported by a Small Business Innovation Research (SBIR) grant from the NIH (AG040865).
About RxFunction, Inc.
RxFunction is a wearable technology company with an initial focus on developing and leading a new business segment within the U.S. medical grade assistive technology marketplace. The company's vision is to improve physical ability for social participation and quality of life for patients with sensory peripheral neuropathy. Privately held and headquartered in Minneapolis, MN, RxFunction has taken assignment of patented technology developed by co-founder Dr. Lars Oddsson as a research professor at Boston University's Neuromuscular Research Center, and funded privately and supported under grant No. AG040865 awarded by the NIH's National Institute on Aging. walkasins® have not been submitted to the FDA for review, and are not available for sale at this time.
RxFunction website:
www.rxfunction.com
Contact
RxFunction, Inc.
Dan Leach
612-800-9950
www.rxfunction.com

Contact