ARIDO Jewelry Presenting ROCK, 6X and ELEVÉ at Art Basel Miami 2017
ARIDO, a closely guarded secret in the world's most exclusive jewelry; fine art jewelry created with the highest quality gems. Founded by a scion of the Raphael family descending from the Moussaieffs gem specialist Jesse Raphael & celebrity guru Thomas Chappell, a world class designer with a background in fashion, art, and history.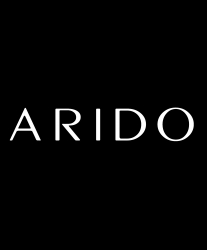 Manhattan, NY, November 10, 2017 --(
PR.com
)-- ARIDO recognizes extraordinary talent & excellence in art and design.
Socialite artist, Michelle Falk with her bohemian moral of truth, beauty, freedom and love inspires her to design the colorful "ROCK" collection.
Dr. Nicholas Grant, of Vancouver B.C., passion for art, travel and beauty led him to create the exclusive jewels "6X."
Reggie Bell is an American football wide receiver, who is currently is a free agent.
He played for Washington Red Skins, and New Orleans Saints.
Mr. Bell is the creative executive officer of "ELEVÉ."
Founded in 1970 in Basel, Art Basel today stages the world's premier art shows for modern and contemporary art, sited in Basel, Miami Beach and Hong Kong. Defined by its city and region, each show is unique.
Timeless handcrafted pieces to treasure forever.
The event will take place December 10, 2017.
Contact
ARIDO Jewelry
Thomas Chappell
808-269-9011
www.aridojewelry.com

Contact