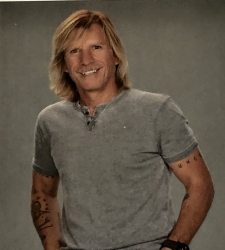 Detroit, MI, November 11, 2017 --(
PR.com
)-- Farmington Hills native Paul Lubanski is set to release his latest single "My America," a powerfully patriotic tribute to the Warrior Veterans of America Nov. 11.
It will be available on the Stellar Scholars website and via hundreds of online stores including iTunes, Apple Store, and Amazon.
The song has been made available pre-sale to several veteran support groups across the nation and their response has been overwhelmingly "joyful and thankful" that their cause has been showcased.
Lubanski will donate a portion of each song sale proceeds to various veteran causes -- including individuals in dire need.
Downriver Veterans of Wyandotte will assist in pledge distribution.
"My America" represents Paul's 13th release. The initial eight are featured on "Next Buzz," an album that debuted in 2016. All of his music is a mix of country-flavored rock, pop, soul, rap and love ballads.
For more information, visit www.paullubanski.com or www.saintsandscholars.org.