Bollinger B1 to Exhibit at Los Angeles Auto Show
Bollinger Motors announces they will show their all-electric B1 sport utility truck at the 2017 LA Auto Show.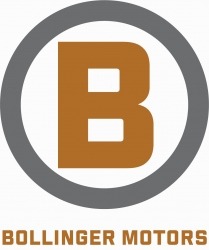 Hobart, NY, November 14, 2017 --(
PR.com
)-- Bollinger B1 to Exhibit at LA Auto Show.
Bollinger Motors announced today that they will be bringing the world's first all-electric sport utility truck (SUT) to the Los Angeles Convention Center for the annual LA Auto Show. The event runs from December 1-10, 2017 and it will be the first public auto show event for the B1. The vehicle will also be the only all-electric SUT on the show floor. The B1 exhibit will be adjacent to the entrance of the West Hall in space WL-9. People interested in attending can purchase tickets for the show at http://laautoshow.com.
About Bollinger Motors
Started in 2014, Bollinger Motors is a US-based company headquartered in New York State. Bollinger Motors is revolutionizing truck and SUV design by creating the B1 - the world's first all-electric, on-and-off-road sport utility truck (SUT). Unveiled in July 2017, this medium-duty SUT is truly innovative -- engineered from the ground up with an all-electric powertrain, unique storage options, all-aluminum chassis, adjustable hydropneumatic suspension, and convertible cab panels. It's second to none off road, and the perfect work truck for ranchers, builders, do-it-yourselfers, or anyone looking for an electric vehicle with unparalleled traction, torque, and ground clearance. This vehicle is a showcase for American ingenuity and a model for clean energy enterprise and innovation with headquarters and manufacturing operations based in the United States.
Interested individuals can reserve a spot in line with no money down at http://bollingermotors.com and can follow our journey on social media at Facebook.com/bollingermotors, @bollingermotors, Instagram.com/bollingermotors, YouTube and Linkedin.com/company/bollingermotors.
About the LA Auto Show
Founded in 1907, the Los Angeles Auto Show (LA Auto Show), is one of the most influential and best-attended auto shows globally and spans more than 870,000 square feet. Each fall, show creator ANSA Productions gathers the who's who of the auto industry to unveil the future of mobility in the car culture capital of the world. Delivering worldwide media exposure, global industry networking and experiential marketing, AutoMobility LA (Formerly Press and Trade Days) draw more than 25,000 auto industry decision makers and influencers including 4,400 media from more than 58 countries. It brings together the entire eco-system driving the convergence of technology and the automobile. Following Press and Trade Days, the Show opens its doors to the public and hosts hundreds of thousands of qualified car shoppers and auto fans, in the nation's biggest car buying market for ten exciting days.
Media Contact
Jeff Holland
Communications Director
562.640.1758
jeff@bollingermotors.com
Contact
Bollinger Motors
Jeff Holland
562-640-1758
http://bollingermotors.com

Contact