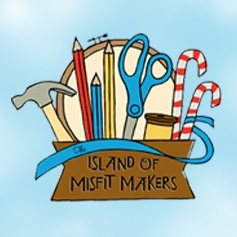 Minneapolis, MN, November 21, 2017 --(
PR.com
)-- From 11am–5pm on Dec. 2, a new, fun, slightly renegade event will descend upon FOOD BUILDING in Northeast Minneapolis. The Island of Misfit Makers is free and open to the public, and will feature the work of these local makers: United Goods, Minny & Paul, Samantha Rei & Ashley Hay (aka Rei <3 Hay), Tessa Louise, ILO Studio, Wooden Spoon Editions, Skipping Lilies, Stacey Johnson Jewelry Design, Dad & Kiddo Pottery, Cheri C Meyer, Infrared Studio, Loulure, Patina Market, Minneapolis Chandlery, J.LUX, Namakan Fur, julia elise, Red Cedar Gardening, and LES Bags.
Make a day of it while you're in Northeast Minneapolis for the event. The Draft Horse, which is located in FOOD BUILDING, will be offering special hot toddies, beer, and wine to shoppers. They'll also serve brunch that Saturday. A holiday tree farm will also be running right outside of the building.
If that wasn't enough, the American Craft Council's Holiday Craft Hop will be going on across the street from The Island of Misfit Makers. And down the street, Betty Danger's Country Club is throwing it's second-annual Betty's Bizarre Bazaar.
For more information on the event, search "The Island of Misfit Makers" on Facebook, Instagram, or Eventbrite.