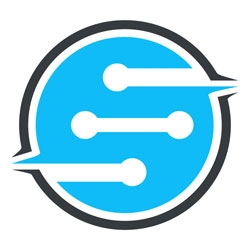 Central, Hong Kong S.A.R., November 22, 2017 --(
PR.com
)-- Syan Technologies limited of Hong Kong, manufacturer of the Vega series of cryptocurrency mining machines, are taking what seems to be a revolutionary jump into the unknown by moving towards taking their whole economic structure into the digital domain.
Syan appeared in the marketplace only a few months ago with the first of their Vega series of mining machines, the Vega Bitcoin Home Cryptocurrency Miner, but have since consolidated their place in the community with a potentially huge mining facility on the banks of the Mekong river managed in conjunction with the government of Laos PDR, and then with the opening only last week of the pre=sales order list for their second product, the Vega 2S Litecoin Home Cryptocurrency Miner. Syan are a wholly-owned subsidiary of the Hong Kong based FinTech subsidiary of the multi-national investment giant and finance conglomerate the Zahrani Group; this latest announcement is definitely a leap into the unknown for both Syan and Zahrani.
Speaking from their Hong Kong research and development office, Koji Tanaka, Chief Technology Officer of the Zahrani Group and very much the driving force behind Syan Technologies' conception and growth said, "This is something that more people in our position should be doing, taking our economies away from the traditional, controlled network of finance and banking and moving lock, stock and barrel into the digital world. We need to support the cryptocurrency eco-system in which we all have a vested interested, and not just by talking about it from dusk till dawn either.
"This is a 3-step plan: firstly we offered everyone here at Syan Technologies the option to be paid their salaries in BTC. I am pleased to say that every single person accepted and we are putting this into practice as of January 2018. Secondly we are trying to encourage our customers to pay in digital currency as opposed to US Dollars or Euros. With this in mind we have added Litecoin and Bitcoin cash to our list of accepted currencies, and to put our customers' minds at rest we also offer the option of paying with the same cryptocurrencies via an independent escrow service with whom we have made suitable arrangements.
"The third stage in our plan is to negotiate with all our suppliers and service providers to also accept payment in the digital domain; this is proving to be more difficult than steps one and two but I am confident that we can come to some agreement.
"Our overall plan has huge implications for taxation - incidentally we are currently in negotiation with the authorities regarding this issue - and for the future of cryptocurrency as a whole. We've been receiving tremendous support from all areas of the community and I'm sure there will be many people and organisations watching our progress carefully to see if we can make it work. I know we can make it work, and indeed we will make it work. This is the future and it's here right now."
Syan Technologies are a Hong Kong based designer and producer of digital currency mining machines and FinTech, currently focusing on the release of their Vega Home Currency Mining series. They comprise a dedicated and highly motivated team of designers, technicians and mathematicians of diverse backgrounds – from as far afield as California, London, Sweden, Russia and Vietnam – with just one thing in common; they aim to design and produce the most cost-efficient and durable ASIC mining machines in the world. For further information please go to www.syanmining.com .