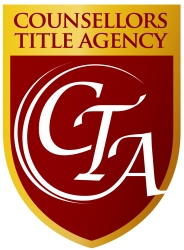 Chatham, NJ, December 06, 2017 --(
PR.com
)-- Counsellors Title Agency, Inc., www.counsellorstitle.net, is pleased to announce the opening of its newest location at 400 Main Street, Chatham, New Jersey.
Morris County represents a unique combination of being a prized area to raise a family, with a large number of blue-chip companies maintaining operating headquarters or business presence in the region, which is located just 25 miles from New York City. It is one of New Jersey's dynamic examples of counties where there has been a growth in population, as well as a growth in the value of its properties over the last few years.
Morris County: Strong, Historic and Growing
The median home value in Morris County is $424,900, which has gone up 2.0% over the past year according to Zillow and predicts that home values will trend higher into 2018. The median list price in Morris County is $222 per square foot, while the number of homes for sale has fallen in October to 2,013, from 2,455 for October 2016.
The county has a population of 49,000 according to some records provided by the US Census. The county has a per capita personal income average of $86,582, which is the highest in New Jersey, and it ranks 24th overall among all counties nationally. Morris County, as of the 2007 census, was the sixth wealthiest county in the United States by median income.
According to a Forbes Magazine article in 2009, Morris County was ranked the sixth best place in the nation to raise a family and the best county in New Jersey. This assessment was based upon its high graduation rate of 98.4%. In addition to its high quality of life, businesses appear to favor maintaining a presence within this region. There are 33 Fortune 500 businesses that have headquarters, offices or a major facility in Morris County: these include AT&T, Honeywell, Colgate-Palmolive, Pfizer, Johnson & Johnson, Exxon Mobil, Novartis, BASF, Verizon and Bayer.
Counsellors Title Branch Offices
Counsellors Title Agency currently maintains four branch offices providing title insurance, order processing, title searches, and complete settlement services to real estate agents, real estate attorneys, loan officers and individuals in Morris, Ocean, Monmouth and Union counties.
"The opening of our Chatham office is the result of the significant increase in the volume of our business stemming from Morris County. As the property values continue to appreciate, and the New Jersey economy gets its feet back under it, we expect that this office will benefit significantly from the demand for homes and properties in this county," stated Ralph Aponte, President of Counsellors Title Agency, Inc. "As we enter our 22nd year since our founding, Counsellors Title will continue to track with the real estate professionals who make New Jersey not only strong but smart as well."
Counsellors Title Agency currently serves all 21 counties in New Jersey.
About Counsellors Title and Ralph Aponte
Ralph Aponte began his business career as a title searcher in 1983. After founding Counsellors Title Agency in 1996, his hard work and collegial enthusiasm grew the title/escrow agency into one of New Jersey's premier property title agencies, writing thousands of policies for home owners, businesses and institutions since inception. He is a lifelong New Jersey resident and businessman. With over 30 years' experience specializing in title insurance and title research, Ralph has built his repertoire of business tools to include management, commercial and business development. Counsellors Title Agency [CTA] maintains an outstanding customer retention record of over 95 percent. Today, CTA's impeccable track record over the last 21 years is one on which hundreds of attorneys, loan officers and Realtors have come to rely. Counsellors Title Agency, Inc. has consistently provided swift and knowledgeable title insurance settlement and search expertise for thousands of New Jersey's attorneys, loan officers, Realtors, borrowers and purchasers. CTA's detail-oriented team of professionals streamlines the complexities of a real estate transaction to make each one stress and glitch-free.
Counsellors Title Agency is a full service agency specializing in delivering reliable, professional title insurance and settlement services to the New Jersey real estate industry and those who serve it. For more information, please contact Ralph Aponte, 732.914.1400 or go to the company website for a free quote or more information.
Notes to Editors: Ralph Aponte is available for interviews and features concerning New Jersey real estate trends, title insurance, and riparian matters affecting title.