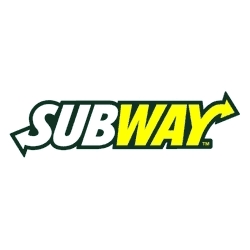 Milford, CT, January 24, 2008 --(
PR.com
)-- Subway® Restaurants found in a survey released today that although the Big Game ranks as the year's third highest day of overeating, nearly nine in ten Americans (84%) would consider eating healthier options during the Big Game. This result is especially appealing to those hosting Big Game parties in 'The Big Apple' and 'Beantown,' which are both well known for hosting big-appetite events.
Subway® Restaurants, which has long been committed to promoting "better-for-you" meal options among both children and adults, conducted an Omnibus survey of more than 1,000 Americans regarding their Game Day snack consumption habits, and learned they overeat the most during the Big Game (27%) — trailing only Thanksgiving (85%) and Christmas (61%). More than half surveyed (59%) admitted to overeating during the Big Game and reported gorging themselves on nachos, fried chicken, chicken wings, pizza and other generic "junk food."
The findings present a potential win for Subway® Restaurants, which launched Subway Fresh Fit™ menus for adults and children early last year, providing Americans with healthier Game Day dining options. The menus, designed to offer better-for-you, on-the-go meal options to complement active lifestyles, consist of low-fat sandwiches and "fit" sides and beverages, such as apples, raisins, and yogurt.
"Our locations nationwide offer convenient catering service that is ideal for any party," said Tony Pace, Chief Marketing Officer of the Subway Franchisee Advertising Fund Trust. "Our delicious and satisfying Fresh Fit™ subs can help Game Day fans cut down on post-game regrets — regardless of whether their team wins or loses."
Subway® Restaurants Super Bowl Survey Methodology
An Omnibus survey conducted a telephone survey on behalf of Subway® Restaurants of a nationally representative probability sample of households; 1,090 interviews were completed among adults ages 18+ (53% female, 47% male). Interviewing took place January 7-9, 2008.
About the Subway Fresh Fit™ Menu
The adult Subway Fresh Fit™ meal consists of a choice of a 6-inch sandwich with 6 grams of fat or less, Diet Coke®, water or 1% low fat Shamrock Farms milk, and a selection of sliced apples, raisins, Dannon® All Natural Yogurt or Baked! Lay's® potato chips.
The kid's meal, developed to fit into the American Heart Association's approach to a healthy lifestyle, consists of a low-fat 4" sub, a choice of 1% low fat white milk or 100% fruit juice, and a choice of apples or raisins.
Subway Fresh Fit™ meals are based on sensible serving sizes - low in total fat, saturated fat and cholesterol - and are rich in essential nutrients such as vitamin C, calcium and iron. All meals contain at least 20% of the Daily Value for fiber.
About Subway® Restaurants
The Subway® restaurant chain is the world's largest
submarine sandwich franchise
, with more than 28,500 locations in 86 countries. The Subway® chain has surpassed McDonald's® number of locations throughout the USA, Canada, Australia and New Zealand.
Headquartered in Milford, Connecticut, and with regional offices in Amsterdam, Beirut, Brisbane, Miami, and Singapore, the
Subway® restaurant chain
was co-founded by Fred DeLuca and Dr. Peter Buck in 1965. Their partnership marked the beginning of a remarkable journey - one that makes it possible for thousands of individuals to build and succeed in their own business. The SUBWAY® chain has been named the number one global franchise opportunity by Entrepreneur magazine in its 2008 franchise ranking.
For more information about the Subway® restaurant chain, visit
www.subway.com
. Subway® is a registered trademark of Doctor's Associates Inc.
Contact Information:
For Subway® Restaurants
Subway Franchisee Advertising Fund Trust
Mack Bridenbaker
(203) 882-2711
m.bridenbaker@sfaft.org
###