VISCO Introduces New Online Product Configurator for Decorative Street and Pedestrian Scale Light Poles
VISCO, Inc., headquartered in Eugene, OR, manufacturers decorative street light poles, bollards, traffic signal structures and other related streetscape equipment.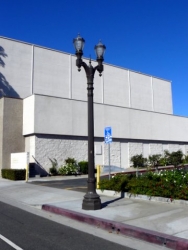 Eugene, OR, January 05, 2018 --(
PR.com
)--
www.visco-light.com
- Providing municipalities and universities with unique product solutions since 1947, VISCO is pleased to announce the release of their online decorative pole product configurator. The new product configurator allows project designers to create a pole and base combination that will provide aesthetics and identity features that are unique to the client's needs.
As the e-commerce vs. brick + mortar debate magnifies, pro active municipalities are seeking out designs that can provide identity to their city or town. By creating an environment that will create demand for retailers, restaurants, galleries, and other professional services, municipalities can work to maintain their tax base and other essential services.
The VISCO product configurator provides visual representation of various pole designs, combined with a large selection of decorative bases.
VISCO specializes in steel poles and cast iron bases. The ROI for steel and cast iron is superior when compared to poles and bases produced with other materials. Poles have become real estate for more than just street lighting. Street signs, sensors, Wi-Fi antennas, etc. are just a small example of items being added to the pole structures. The strength of steel ensures structural strength greater than most other materials used in the production of poles.
For more information on VISCO products, please visit their website www.visco-light.com or call 1-800-341-1444.
Contact
VISCO, Inc.
John Camp
800-341-1444
www.visco-light.com

Contact